Commercial Property DIY: Three Jobs You Should Never Try Yourself
by Boris Dzhingarov on Nov 29, 2014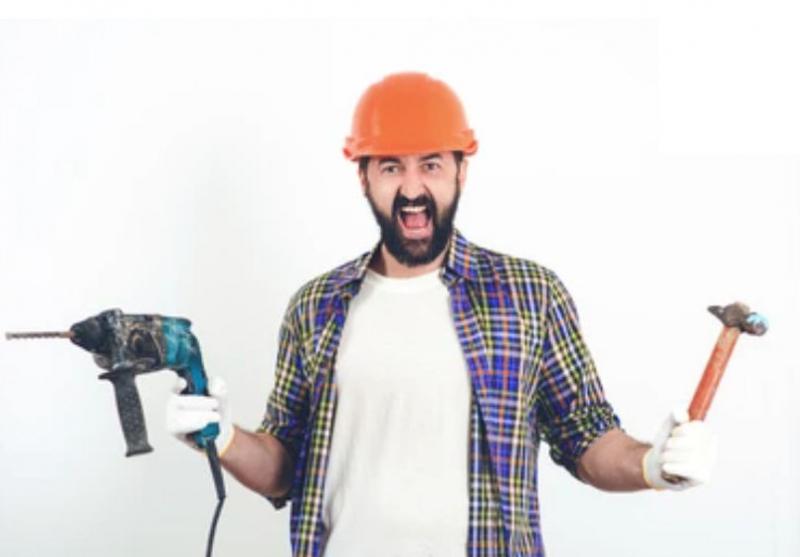 There are some DIY projects that most people can do in their own home, and these can be tackled by anybody with little knowledge and the correct tools. However, in the same way, that there are certain jobs in your home that you should not try to do without the specific skills required, commercial property has jobs that it would be unwise and even foolhardy to undertake on your own. The work in the home that you employ a specialist to do for you will still need a specialist in a commercial property, but other jobs will also need to bring a tradesman in to complete. Here are some of the jobs that you should not try yourself.
Alarm System
The security of your commercial property is of paramount importance if you do not want to lose your stock, equipment, and profits. You may believe that you can set up an alarm you buy from a DIY warehouse and that all will be fine, but the truth is that a professional will fit an alarm system to a much higher standard and will be aware of the areas a burglar will try to enter a property.
Having your alarm connected to a lighting system, a siren, or a control room, calls for a lot of connections that must all be correct for the system to work, and it is unlikely that an amateur will know to be able to competently complete all the wiring. A professional will also make sure there is no access to the workings of your alarm and that it is very difficult to disable. In short, an alarm fitted by a professional can be relied upon, whereas one fitted by you probably can't.
Fitting a Commercial Door
Commercial door hardware comes in all shapes and sizes, and most of them are made to specific regulations to ensure they are made to correct standards. Fire doors, for example, have an extensive set of regulations to comply with the law, and it is for this reason that they need to be fitted properly. A badly fitted fire door becomes useless in a fire situation, as any gaps or damage will render it useless for its main function. A professional will come and correctly install the door, he will have been specifically trained to do it, and he will understand the problems that may be encountered; and the same is true for safety doors and security doors. Even changing commercial door hardware in your property should be done by a professional as there are often specific considerations that need to be taken into account. A straightforward task like changing a door handle can become a nightmare on a commercial door, so leave it to those with the knowledge.
Garage Doors
Many commercial properties are fitted with a garage door, leading to fitting and maintenance problems. Normal garage doors are large, heavy objects, and the working parts tend to be just as large and heavy; and an automatic door is an even more complicated design than the standard springs levers and tracks than a manual door. Now let's think about a commercial garage door, larger and heavier, and often more complicated with added sensors and electrics. Nobody would seriously consider fitting this door without the correct training, and you should leave any repairs to a professional too. If you do not have the correct tools or knowledge this is another job that could go badly wrong and cost you more in the end. You should remember that this could be dangerous work because of the weight of the mechanisms, and the springs could easily injure you if not handles properly. Be sensible and employ a garage door technician.
Commercial properties are different from private ones, and the work needed on them is different too. Be sensible and safe, and use skilled men to do the work on your commercial property.