4 Reasons to Allow Plumbing Changes to Cure Before Running Water
by Guest Post on Apr 23, 2018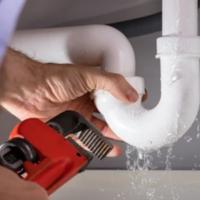 Many homeowners engage in DIY when fixing water pipes, especially when the damage is not extensive. It isn't entirely out of order to go that route. In any case, DIY is always a fantastic opportunity to test out your skills while simultaneously saving on expenses. If you can fix your piping on your own, for instance, you could save hundreds of dollars in plumber fees.
So, assuming that you're working on a few pipes on your own, or even if you're a young plumber working on your first job, we have one major piece of advice for you – always let the plumbing job cure before running water through the pipes. Never turn on the tap immediately after working on the pipes. There are four main reasons for this;
1, Liner failure
.
A common issue when you run water through your pipes before the piping glue cures is liner failure. Liners are popularly used as an alternative to re-piping in multifamily homes. The process of lining involves coating the pipes from inside to create a long-lasting and maintenance-free solution that prevents pipe leaks.
Liner failure refers to a situation where the lining is washed from the pipework, often a result of running water through a piping system before the lining cures. Where liner is washed off only a small portion of the pipes, the condition is called "partial" liner failure. Where all of the lining material is washed from the pipes, it is called total liner failure.
2. Damaged connections
.
Aside from liner failure, damaged connections are also a common problem with uncured plumbing liner or glue. This is pretty straightforward, especially when joining two pipes. Until the bonding agent (glue) bonds the two pipes together, you'll more or less have two pipes sitting adjacent to each other. When water comes in at high pressure, it can force these two pipes apart, resulting in a damaged connection.
3. Pipe failure
Ultimately, you may also experience pipe failure where the pipes crack or burst, necessitating replacement. Failing is usually attributed to the fact that an area you just worked on might not be ready yet to handle high pressures. In proper plumbing, the glue is allowed to cure, forming a hard substance that supports both the pipe and the joint. If water is passed at high pressure through such a pipe, the h2 bond works together with the rest of the pipe material to contain the pressure. But, if water is passed before the bond cures, the fresh joint or plumbing work would be left exposed, which can lead to cracks and potentially bursting.
4. Leaks
.
Any of the three issues above often results in one thing – leaking. Liner failure and damaged connections can leave gaps in the piping which can, in turn, cause small leaks or significant leaking depending on pressure levels within the pipes. Pipe failure, meanwhile, can cause costly water damage in the home.
To avoid these issues, always wait for the plumbing job to dry before subjecting it to use. Average cure times range from as little 15 minutes to as much as 14 days depending on a host of factors including the size of the pipe, pipe material, and prevailing weather conditions.