Is it Worth Building a Wooden Garage?
by Guest on Dec 3, 2020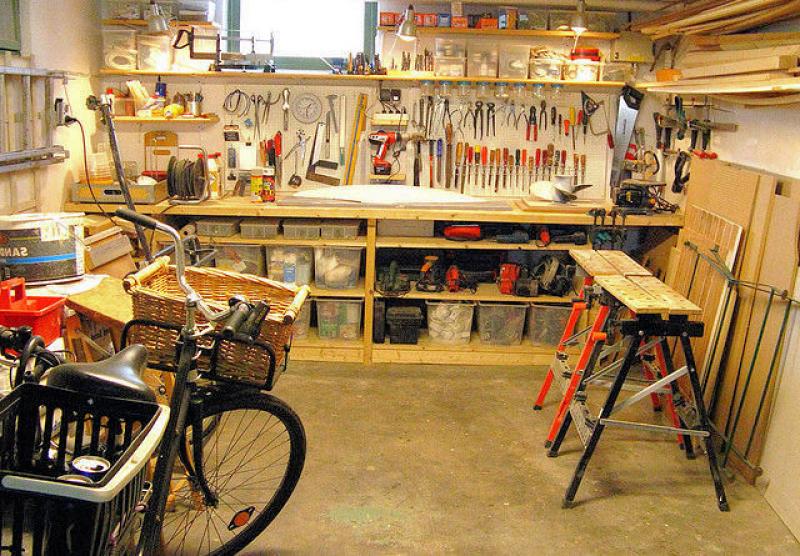 Most often, a wooden garage appears on the site as part of the architectural ensemble. If built a house, fence and additional buildings from the boards in the same style, the natural continuation of the design of the country property will be built for a vehicle, which will fit into the overall landscape.
If the question of aesthetics and architectural unity does not occupy the main place, the usual calculation is triggered. The cost of a wooden structure is much lower than brick or stone. It does not need a powerful foundation, the use of special equipment. Buying a wooden material instead of bricks will save money, and build a garage of planks can be one or two days.
The only decisive factor will be only the preferences of the owners. If they firmly believe that the car should stand in a brick house, no calculations of savings will not help them immediately change their views. In addition, not everyone will agree with the presence of wooden gates - this material seems unreliable to them.
Wood - advantages and disadvantages
A house made of wood - it is normal and usual. For many, it is the only possible material that will provide a normal microclimate, thermal insulation, and will bring aesthetic pleasure.
Wood - a material that is optimal for people. The question is how suitable it is for the vehicle.
Inexpensive wooden material requires processing, and it must be counted in the construction project immediately. Pine or spruce, which is common in construction, needs to be impregnated with special substances, as they are not durable from nature at their affordability. They are affected:
ultraviolet radiation
precipitation
temperature variations.
Therefore, the construction of inexpensive wooden material leads to many annual concerns. The garage of the boards will have to take care of, process and constantly monitor its condition. And the construction of an expensive wood grade will cost a sum that can not be called economical. In addition, installing a gate made of wood solid wood or a stronger material will increase the cost of construction, for this, you can consult with experts in garage door repairs.
The garage of the boards are usually not heated. This means that in summer it is maximally heated, freezing in winter. Often it is not ventilated unnecessarily, which may contribute to the appearance of moisture. If the owners do not spend time there, the mold or rotting of the wooden structure may go unnoticed.
Wood - disadvantages
When thinking about saving money, there are a few important things you shouldn't miss because of the properties of the tree
fire hazard, which means obligatory impregnation of the construction surfaces with special compounds
wood absorbs spills or sprayed oil, fuel

softness, which will allow the intruder to break into the gate, even the walls of the building, and penetrate inside. In this case, you may need help from a wooden garage door repair.
It is even allowed to use recycled materials or low-quality wood, conducting a thorough impregnation and processing of all boards and timber.
It is up to each car owner to decide what to build a garage. Wood is an inexpensive way to solve a problem that saves time. The fastest solution to build a wooden garage for people who live in wooden houses. For them, the care of wooden buildings - a habit. If you think of a garage for the workshop, which will be used regularly, and include it in the heating system, then many problems of the welfare of wooden buildings are solved by themselves.