Simple Home Tips for Repairing Your Garage Door
by Guest on Sep 10, 2014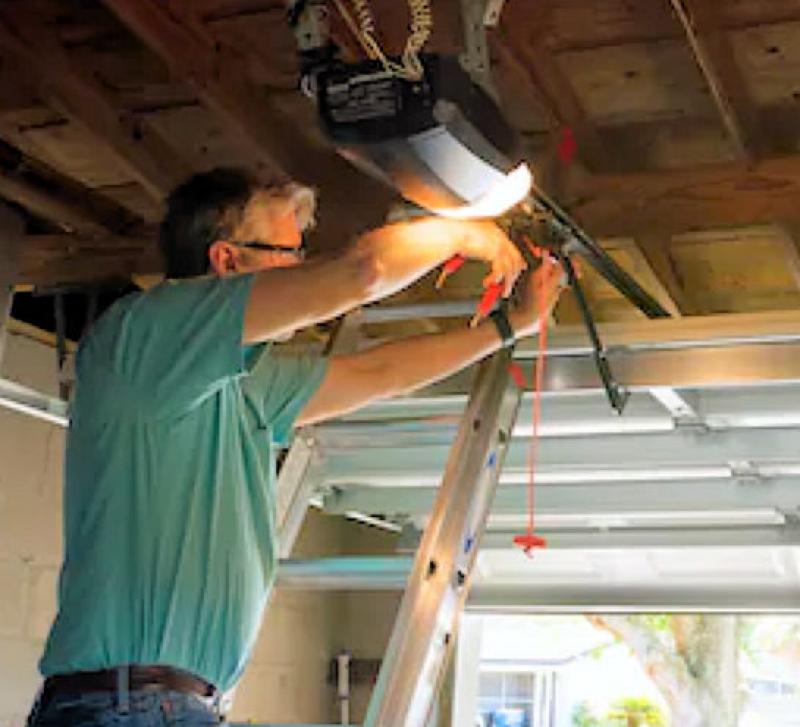 Garage doors are prone to malfunctions now and then due to their frequent usage and perpetual exposure to the elements. They compose of different components and if you have an electric opener then they have an even more complex build. These factors make it economical and time-saving for any homeowner to be well-acquainted with a few quick and easy do-it-yourself home repairs for sorting out everyday issues.
Heaviness in the Garage Door
With the frequency of usage that they see, this is a commonplace issue that often crops up. It makes it difficult for the door to lift and shut properly. If you have an electric opener, the first thing to do is disconnect the opener mechanism from the door by pulling down the release cord or lever. Check if it operates smoothly manually, to establish whether the problem was in the opener or the door. If the problem was in the door, the spring tension is the likely offender. Once you have successfully identified the problem, that is half the job done and it is wiser to call in a professional repairman from this point onwards and negotiate a service check at a reasonable cost. Both openers and torsion springs require technical expertise and self-meddling could deteriorate the situation further.
Garage Door Lock Repairs
If your garage lock is giving you trouble, the culprit, more often than not, is an irregularity in the alignment of the lock bar. All you need to do is loosen up a few screws, re-align the door locking mechanism and tighten back the screws.
Troublesome Garage Door Tracks
This can often cause your door to lift and lower jerkily or create a lot of noise.  The prime reason is accumulated rust, grease, and dirt and they can be easily tackled at home. All you need is a strong household cleaner to give the metallic tracks and the rollers a good scrub. Make sure you wipe them dry once you're done to avoid any moisture locking in. Alternative solutions are to tighten the bolts and screws of the mounting brackets for the tracks (they could have loosened up) or check the tracks for any damage. While the door is closed, use a rubber mallet to straighten out any dents or crimps or consider a replacement in case of excessive damage.
Maladjustments in the Garage Door
For misaligned tracks, use a level to check if the vertical tracks are at the same height and aligned properly with the horizontal tracks. If not, loosen the mounting brackets, tap the tracks until they are at a uniform level and tighten back the screws/bolts.
For loose hardware, thoroughly inspect the door for anything that needs tightening like springs, brackets, rollers, etc.
Replace any damaged parts
For wooden doors check if there are cracks around the hinge. It is preferable to replace the damaged wood. Alternatively, unscrew the hinge, fill the cracks with wood filler, let it dry and replace the hinge.