Everything You Need to Know About Treating Bed Bugs
by Ashley Morrison on Jul 17, 2018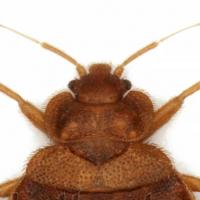 Let's face it: pest control can be difficult, especially when it comes to bed bugs. Bed bugs are one of the worst kinds of pests because they can impact virtually every aspect of your life. After all, who wants to deal with the aggravation of bed bug bites all day, only to come home to a bedbug-infested house?
That being said, a bed bug infestation should be treated as soon as possible. Treating bed bugs can be difficult and overwhelming. That's why we've created a list of everything you need to know about treating bed bugs!
1. Wash Everything
As soon as you realize your house has bed bugs, you should wash any sheets, blankets, pillowcases, and other fabrics that could have come into contact with bed bugs. You should also wash the clothes you're currently wearing, as well as any clothes you have worn recently. Think of this part as if you're simply catching up on laundry.
2. Hire a Professional for Treatment
Although there are various DIY bed bug treatment options, the most effective way to treat bed bugs is to hire a professional. Pest control companies have all the necessary equipment and skills needed to effectively exterminate bed bugs. After all, the last thing you want is to go through the trouble of attempting to exterminate bed bugs by yourself, only for bed bugs to come back.
3. Heat vs Insecticide Treatment
There are two kinds of bed bugs treatments. The first is a heat treatment, which uses extreme heat to get rid of any current bed bugs, as well as bed bug eggs. During this process, professionals will heat a room anywhere from 135 degrees Fahrenheit to 145 degrees Fahrenheit. These temperatures will be sustained anywhere from six to eight hours. It's important to note that no one should be home, not even your animals, during heat treatment, and you will need to remove any items that are not heat resilient.
On the other hand, an insecticide treatment utilizes chemicals to exterminate bed bugs. While insecticide treatments only take a maximum of two hours to complete, your pest control company will have to come back two or three times to redo the treatment, which ensures bed bugs won't come back. 
4. Take Precautions
Once your home is treated for bed bugs, you must take necessary precautions, so you don't have to deal with a bed bug infestation again. Make sure to follow up with your pest control company if you suspect another infestation. Also, be mindful of purchasing used furniture or other items. Finally, be careful when you're traveling and look for common symptoms of bed bugs, such as small red bites on your skin that are in groups of three and small brown stains on sheets and furniture.