Choosing the Right Garage Door for Your Home
by Guest on May 22, 2017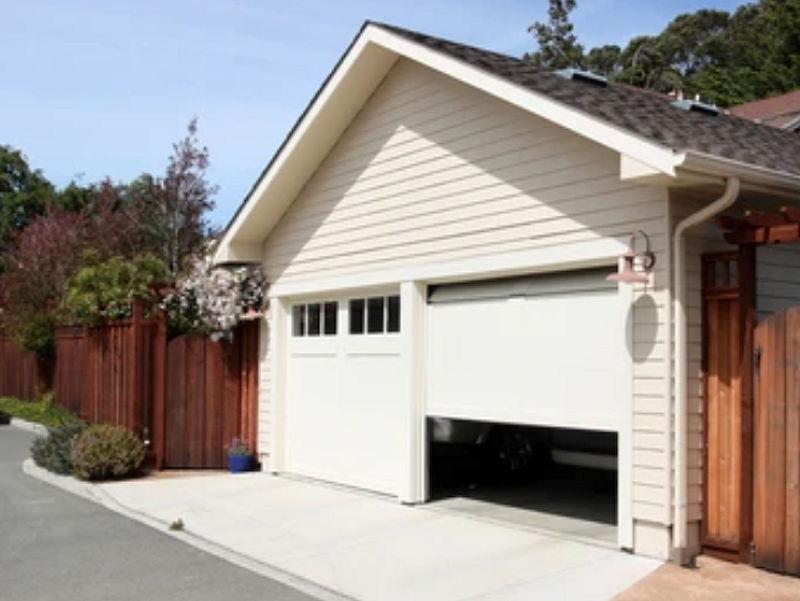 The Garage Door Selection Process
Decisions that involve your home in any way can often be extremely difficult and time-consuming. It can be stressful to select interior design components. It can be just as stressful to make choices regarding garage doors, too. If you need to choose the perfect garage door for your home, you have to be focused and detail-oriented. The last thing you want to do is make an impulsive decision you regret later on.
Choose Your Desired Material
There are all different types of garage door materials available these days. If you want to select the material that's most appropriate for your home and overall lifestyle, you have to consider quite a few factors. These factors include general maintenance requirements, design, strength, and even cost. Wood doors tend to be able to withstand significantly more wear than their steel counterparts. Steel doors tend to easily develop visible dents and scratches. They're also often prone to the development of rust. It's critical to carefully and meticulously assess popular choices in materials. Wood doors are great for people who appreciate customized design. Steel doors come in a dizzying array of amazing finishes and styles. Aluminum doors don't require a lot of maintenance effort. Fiberglass doors, last but not least, are also suitable for people who want to be able to browse many diverse options in designs and general styles.
Focus on Door Colour
Colour is always a vital element for people who are exploring their options in garage doors. You should focus on colors that highlight the components that make your residential design memorable and attractive. The color you select should do more than accentuate the positive elements of your home, too. It should also match the rest of its design in a natural and seemingly effortless manner. It can be smart to choose a garage door color that goes with your window trim or siding.
Figure Out Your Style Needs
A garage door should be functional and reliable. It also, however, should blend in easily with the rest of your interior design. Your goal should be to invest in a garage door that flatters your home design well. Victorian-style doors have been immensely popular for a long time. These doors can give your property an attractive coach house feel. Contemporary doors are terrific for people who love frosted glass and stained wood. These doors work well for those who want access to a broad range of materials. Edwardian-style doors, on the other hand, are frequently equipped with elevated panels. These doors are often ideal for property owners who are interested in refined, elegant, and timeless appeal. You don't get to purchase a brand new garage door every few months or so. That's why you should take the time to select one that accommodates all of your design and lifestyle requirements perfectly.
Work With Qualified Garage Door Experts
If you're interested in quality garage doors Perth property owners can trust, you should work with experienced and knowledgeable professionals. Seasoned garage door specialists can help you find the ideal garage door for your property. When you need garage doors Perth can depend on, our local firm can come to your rescue. Call our company as soon as possible to learn more about our fantastic choices in garage doors.