Problems with Frozen Locks and Solutions
by Ronald Cutts on Sep 25, 2016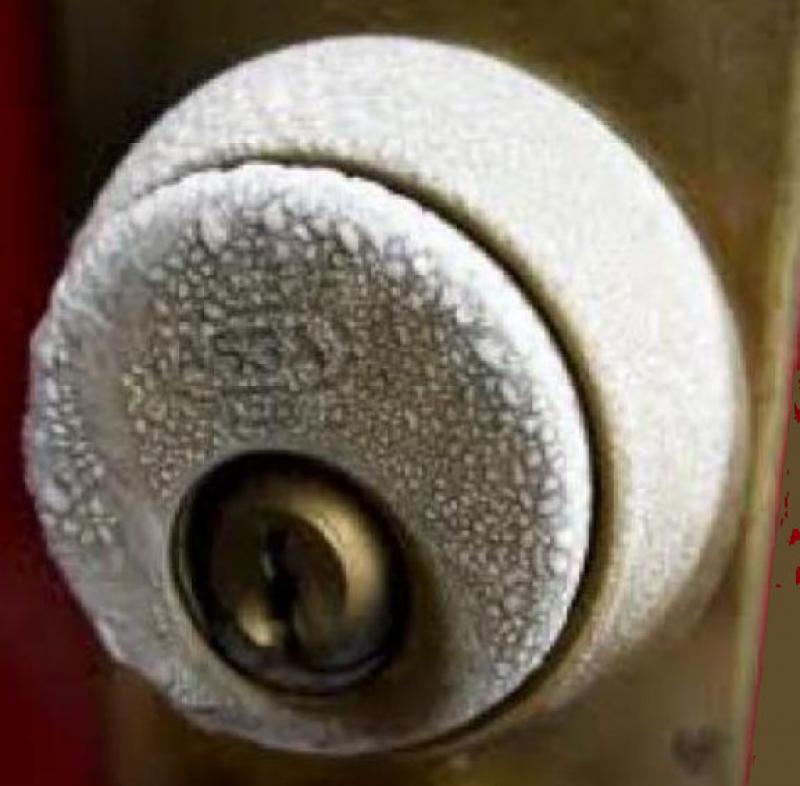 Many things related to door locks might annoy us, but when the weather is truly bad and you just want to open the door and get by the fire, the last thing you need is to deal with broken keys and frozen locks. These are common problems during the cold winters that a locksmith needs to deal with and the only good news is that they can be prevented. If your locks still get frozen, we still have some solutions for you.
You might wonder why your locks freeze in the first place. It's simple. They are made of steel. This material reacts to different kinds of weather and contracts in the cold. You will try to get the key in the lock, but you will have a hard time inserting it because both the key and lock will be frozen. The inside parts of the lock get frozen because there is moisture getting in through the keyhole. So, let's see what the solutions are.
How to deal with frozen lock problems
If you want to prevent such problems, take precaution measures now and before the temperatures fall under zero. For you to understand what must be done, think of the most common lock problems in the winter. Keys break and don't get in the lock, locks get stuck and freeze. One reason why keys don't get in the lock is due to the filthiness inside the lock. Over time debris and dust are mixed with lubricants and this mixture makes the lock sticky. Dirty locks and freezing weather is a bad combination. You most likely be locked out.
This is one reason why it gets stuck or you cannot turn the key easily and that's not what you want when you are freezing to death out in the cold. So, remove the lock, lay all parts on a newspaper, have every one of them cleaned, and then spray some lubricants. Locks are often cleaned with canned air. Make sure they are completely dry before you reassemble the lock. Moisture left inside will freeze the lock even faster.
When the locks get frozen anyway and you cannot open the door, think of simple solutions. For starters, heat up the key. Then put it gently in the lock and jiggle it. You must always make soft movements when it comes to keys inserted in security door locks to avoid breaking them. You can also lubricate the key so that it will slide in the keyhole even easier. You can do the same with the transponder key. If you park the car outside, the car locks will get frozen too. Try to find parking lots, which are protected from the weather, and carry graphite lubricants with you just in case you need them.