The Ultimate Guide To Your LED Lighting Needs
by Journo Henry on Aug 25, 2018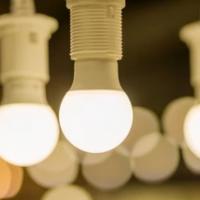 Whether you are looking to provide a little extra light to a walkway or you are just simply want to spice up the backyard patio, there really in no better option available than LED string lighting. These lights are extremely versatile with ease of installation and provide the right amount of durability to resist the harsh elements of the weather. It really is no wonder that these strings lights are growing in popularity amongst homeowners. However, before you just run out and start investing in different LED lights there are a variety of factors that you need to consider.
Consider The Number Of LEDs Per Foot
While these string lights probably sound like a godsend, you need to be aware of the fact that they are not all created the same. This is why it is imperative to consider the number of LEDs per the length of the string. For instance, some string lights might provide around five LEDs for every foot, while others might provide three. If you are looking for a clean, clear, and consistent light output you are going to want to opt for the lights that are equipped with more LEDs. String lights with a fewer number of LEDs could be spotty and inconsistent.
Brightness Can Vary
Technology in the LED lighting industry is always evolving and this has led to many improvements in the field. One of these improvements is the quality of brightness. If you can remember back in the day these string lights weren't really good for anything other than providing a unique decoration. That is no longer the case, as there are some string lights now available on the market that can provide the brightness you need to light up an entire area. This is why you always need to consider the lumens when investing in LED lighting. Lumens are basically just the measurement of the brightness of the lights.
Lumens are also rated in length, which means that some manufacturers might offer 200 lumens per foot, while others might offer 300 lumens per foot. At the end of the day it really comes down to personal preference and the area that you are trying to brighten up, but if you are interested in accent lighting 200 lumens per foot should be sufficient.
Choosing A Color
LED string lights come available in a variety of color options as well. You can get a single color or you can go for a multi-color strip. Some strips will even change colors, flash, and allow you to choose from several different color options. Most color changing strips will require what is known as a controller. Of course, these more advanced options are going to require spending more money, but they do offer much more versatility and can be utilized as decorations or to provide brightness to light up a specific area.
Temperature Is Important For Light Production
You might not think that temperature would play a major role when it comes to strip lighting, but it really does. In fact, the temperature is rated in Kelvins and it really is the major factor that determines how warm or cool the hue of the light actually appears. Lights that are rated in higher Kelvins are going to give off cooler colors, which usually appear in a bluish tint. Lower temps give off a yellowish color almost the same as a light bulb. Anything with a 5000-Kelvin rating will produce a cool white, while anything with a 3000-Kelvin rating or lower will produce a warm white.
Consider The Installation
Installing LED lights might not always be as easy as you would assume. Sure, some lights come with an adhesive backing that is just easily peeled off and then pressed against a surface where it will adhere to it, which is easy enough. However, other installations might be more thorough and require different mounting procedures. Depending on the length you might even have to cut and wire strips together. These are just a few of the things that you need to consider before choosing your LED lights.