How to Clean Garage Doors
by Charles Johnson on Nov 2, 2017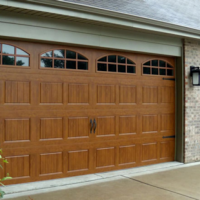 Fact number one: all garage doors need to be cleaned at least once a year.
Fact number two: there are some rules when it comes to garage door cleaning.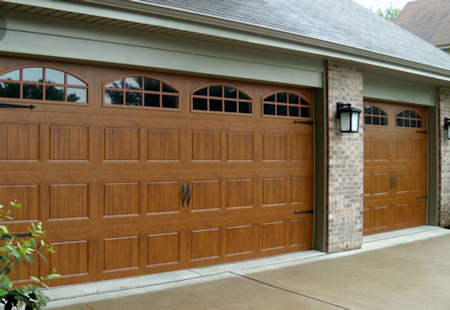 By cleaning your garage doors annually, you keep them beautiful and inviting. You are also given the chance to inspect their material and parts in case there is a need for garage door repair. All the same, you need to remember that there are things to consider before you engage in such tasks. After all, not all garage doors are the same nor their condition. There are some do's and don'ts that will help you make the job better without damaging the material or the parts of your door.
Get started with garage door cleaning
One of the first things to consider is the material of the garage door. Naturally, it's much easier to clean steel than a wood garage door. Wood doesn't like moisture. And so you must control how much water you will pour on the door. It's also recommended to wash wood doors during a sunny day so that they will dry out easier. When it comes to metal and glass garage doors, the job is easier since you don't have such things to consider. But there are still some don'ts to think of in order to ensure the job is done correctly.
Don't forget that this task will give you the chance to check the condition of the door – if it's cracked, if it's dented, or if parts need repairs. It's better to disconnect the opener since electric power and water are not on the best terms, but always use clamps when you open the door to be sure of your safety.
Garage door cleaning DON'TS
Don't use bleaches or abrasive detergents. Prefer common soaps or dish liquid mixed in water.
Avoid power washing, especially if this is a soft aluminum garage door or a softwood door.
Don't try to clean the garage door springs or touch the bottom brackets, where the cables run through to avoid accidents.
Don't use force or scrub the garage door to avoid scratching it.
Garage door cleaning DO'S
Use a soft rag or cloth to wash the surface of the door.
Clean the door inside and out although most dirt is collected on the outer part.
Remove debris from the garage door tracks. These parts get really dirty and old lubes combined with dirt make the movement of the rollers difficult.
Don't forget to clean well the garage door opener sensors. They also get really dirty and dust might keep them from communicating. Just be sure not to move them and thus misalign them.
The garage door bottom seal sits on the floor and gets really dirty too. Make sure it is washed properly and checked if it's torn. In this case, it must be replaced.
Once the door is washed and dried, it might need lubrication.
Remember that if you have steel garage doors, you might want to wax them once a year to keep the material lustrous. Once you finish, make sure the floor where the overhead door rests is clean too. Otherwise, it won't close well. If you see any signs of wear, call a tech to do the necessary garage door repairs.