10 Amazing Benefits of LEDs Over Traditional Lighting
by Rohit on Jan 3, 2019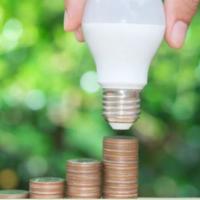 While it was downplayed during its initial years, due to an expensive price tag, LED tech has become more affordable than ever. It is no wonder why many businesses are now looking for commercial lighting supplies to save on their dollar bills. Some in the industry have claimed that LED lighting could possibly save 190 terawatt-hours of electricity each year (by 2030). Here are several incredible benefits of LED lights.
1. Low Voltage
LED illumination requires only a low-voltage power supply. LEDs are connected to solar-energy sources (used externally), making them a powerhouse of light supply during the wee hours. This makes them increasingly significant in remote or rural areas, where power or lighting is limited.
2. Life
Thousands of people already know this: the average LED lightbulb lasts between 10,000-100,000 operating hours. That means the average LED bulb lasts between 1.14 years and 11.40 years. This means you pay less over that period of time for lighting replacement.
3. Efficiency
We know LED illumination lasts for an incredibly long length of time. What makes this even more impressive is the efficient use of energy. According to researchers, LED lights to use approximately 75% less energy than traditional fluorescent and halogen bulbs.
4. Design
A lot of people use LED to "manipulate" moods. This is because the lighting can be combined in many shapes and designs – such as being dimmable and colored. Psychologists have been using the power of light to help people understand their emotions for a long time.
5. Safety
Traditional bulbs radiate heat. This is dangerous and has caused more than its fair share of house fires each year. Incandescent bulbs use more than 90% of electricity to transform energy into heat. LEDs consume drastically less power, emitting dramatically less heat, they are a far safer option.
6. Brightness
LEDs are extraordinarily bright, and when used in parking lots, can make late-night customers feel safer. There was a study done in Los Angeles about the effect of LEDs: the city of Los Angeles replaced a lot of street lamp bulbs with LEDs. If these bulbs are bright enough to illuminate busy roads, they're bright enough to light your home.
7. Size
It's sometimes hard to believe the massive ray of light that beams from these little guys. Some bulbs are less than a tenth of a single mm2. (That is tiny!) A lot of major stadiums use LED lighting – as the device itself is rather small, making it the biggest bang for your buck.
8. UV Emissions
LEDs produce no UV emission. This is because LEDs use tiny infrared light, making them perfect to use for situations where minimal heat is required. Archaeologists and art-restoration experts use LEDs for this very reason (due to the sensitivity of objects and materials).
9. They Rarely Break
Traditional lighting uses glass or filaments. This means they're incredibly easy to break and frustratingly hazardous to our health. LED lighting uses no glass whatsoever and is connected to a circuit board with soldered leads – meaning that it's about as hard to damage as a mobile phone.
10. Eco Friendly
These lights have no toxic chemicals (mercury). When exposed to the environment (as well as people), they are extremely hazardous. Once these bulbs burn out (remember: it won't be for a long time), they are 100% recyclable.
Conclusion
LEDs are safer, less expensive, and are more environmentally friendly (and powerful) than traditional bulbs. They're a clear choice for all your lighting needs. Don't be alarmed by their small size: they pack a tremendous amount of light for their height and width dimensions.