Traditional Lawn Care and Organic Based Lawn Care - What's the Difference?
by Charlie Brown on Apr 26, 2017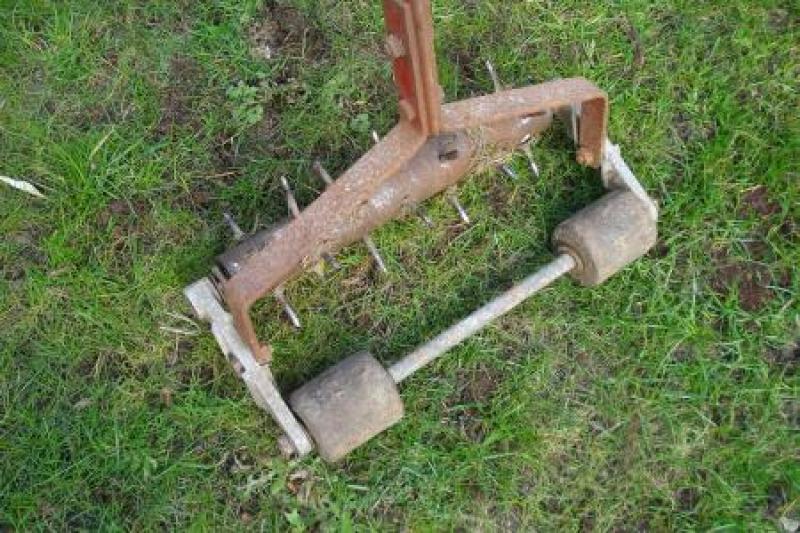 Traditional lawn care refers to a program that feeds the grass with synthetic fertilizers and treats weeds, diseases, and insects using synthetic pesticides.
Synthetic fertilizers contain nutrient salts that are water-soluble and are easily absorbed by plants. The main advantage of water-soluble fertilizer is that you'll see a relatively fast green-up after the first application.
Using synthetic fertilizers has a few drawbacks, though. First, excessive doses of salt interfere with the beneficial soil biology required for healthy plant growth and result in the accumulation of thatch.
Second, since the nutrients are water-soluble, there's a good chance that they may be washed down the drain and end up in rivers and lakes in which excess pollution by nutrients can result in harmful algal proliferation.
Some newer synthetic fertilizers contain plastic-covered water-soluble nutrients. The plastic breaks down gradually and releases the water-soluble fertilizer into the soil. The plastic, therefore, makes quick-release fertilizer release at a slower rate.
Among the main disadvantages of traditional lawn care programs is that they include regular applications of insecticides and weed killers. If you're not bothered by these lawn pesticides, then a traditional lawn care service might be appropriate for you. They're usually affordable and result in a yard without little weed.
If you opt for traditional lawn maintenance, make sure you hire a company that is certified to apply the chemicals. A local company may provide a more personalized touch than a national chain.
Furthermore, hiring a professional to correctly apply the chemicals is wiser than doing it yourself. This is because when you do it yourself, you risk applying the chemicals incorrectly and tracking the chemicals you walk through back into the house and onto the carpet where they may remain active for years.
Biological Lawn Care (Organic Based Lawn Care, Hybrid Lawn Care)
The term organic-based lawn care can be quite confusing. While it sounds good, technically it refers to a program that uses fertilizers made up of 25% organic material and 75% synthetic material. The organic material is typically composted sewage sludge, which is a lot cleaner than it sounds and is a good ingredient for the soil.
Most organic-based or hybrid lawn care programs are traditional programs with a touch of organic matter. They still use the same synthetic fungicides, insecticides and weed killers.
Therefore, the bottom line is that the soil receives some food and still receives the chemicals. They are an improvement from traditional lawn care services, but they're not the same thing as organic lawn care services.
If your aim is to have a little more soil improvement than you would with a traditional service, then hybrid lawn care might be appropriate for you. If you want to completely keep pesticides and chemicals away from your family and pets, you may want to use a purely organic lawn service that does not use synthetic pesticides to kill insects, disease and weeds.