The Appeal of Natural Stone Floors
by Guest on Mar 20, 2013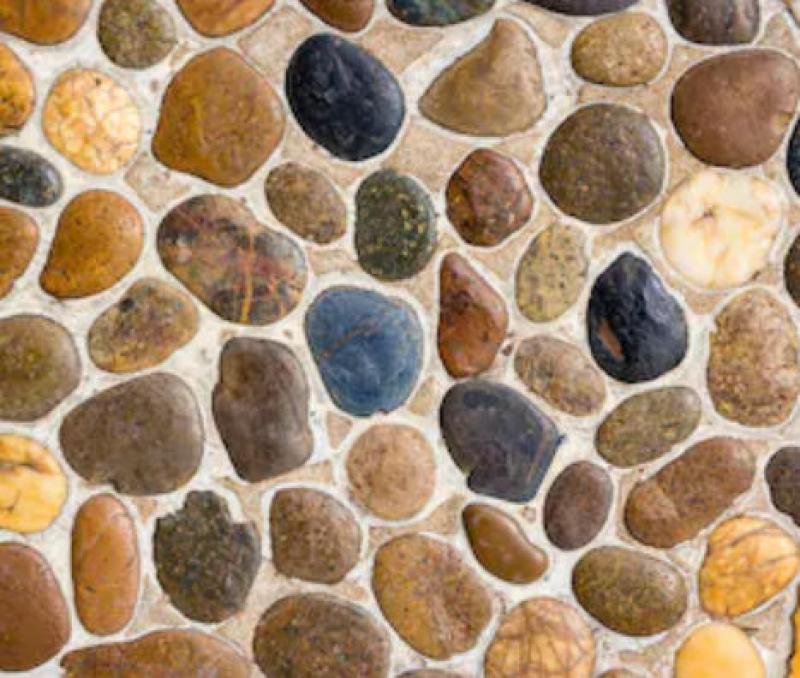 Stone floors are beautiful and enduring, with a history dating back to its use in the Egyptian Step Pyramid. Ever since its invention in 2630 BC, stone flooring has lent an air of class and permanence to any structure. It is the floor of choice for religious, government, and museum buildings, and it will look beautiful in your home as well. It increases a home's resale value and only looks better with age. There are many types of stones and many types of stone flooring. Whatever your needs, you are sure to find a stone floor that suits them. 
The Process
Before installing your floor, get all the furniture out of the room you'll be working in. You may need a plumber to take care of your toilet and sink if you're working on the bathroom. Have any gas appliances in the area safely disconnected, as well.
Look at the surface that will go under your floor. The surface your stones will be laid down on top of is called the substrate, and it is vitally important to have a solid one that will not move or become full of water. If this is new construction, have a subfloor of concrete poured to provide you with a level surface to lay the stones on. If you're remodeling an old floor, add a water-resistant backer board.
Measure the length and width of the floor, then add 15% excess to allow for cutting and fitting of pieces. This is how much stone or tile you will need.
Get the mortar or grout that works best with your type of stone or tile. Because stones have different properties – varying from porous sedimentary rock to glassy igneous rock – you will need a mortar that suits the water retention rate of your particular stone. Then apply your mortar to the substrate.
Use chalk outlines on the subfloor to guide you in the laying of tiles or stones. Consider the layout of the room before you begin. Some tiles may need to be custom-cut to fit the contours of a remodeled home, and not all edges will be perfectly straight. Bear in mind also that the last tiles you lay down will probably be of uneven or irregular shape, so try to arrange for them to be in a little-seen area.
Start pressing your tiles or stone down into the mortar.

If you're laying tiles: start laying them in the center of the room or along a straight edge.
If you're laying stones: lay large stones down side-by-side and fill in the gaps with smaller stones. You can use the hammer and chisel to knock pieces off larger stones, creating small ones you can use for filling.

To keep the floor as level as possible, you can vary the amount of mortar to compensate for any varying thicknesses in the stones you are using. A stone floor will never be perfectly level, but you should check this periodically – otherwise, the effort you put into making the substrate even is effort wasted.
Let the mortar cure, then consider filling the joints further with unsanded grout. This will take another 48 hours to cure.
If your stone – like flagstone or other sedimentary rocks – has a porous surface, you'll want to apply a seal. This will prevent the floor from soaking up and retaining stains and repels water as well. You don't need a sealant if you've used marble or granite.
Keep the room well-ventilated for the next few days to disperse dust and fumes.
Author's Bio:
Akila Smith writes for Grand River Natural Stone, a company that deals with landscaping supplies. They are reliable dealers of armor stone, flagstone, interlocking pavers, natural stone Kitchener, steel beams, patio stones, and other landscaping supplies. For more details visit our official page!!!