Plywood Thickness: Weight-Capacity Correlation
by M B on Apr 17, 2015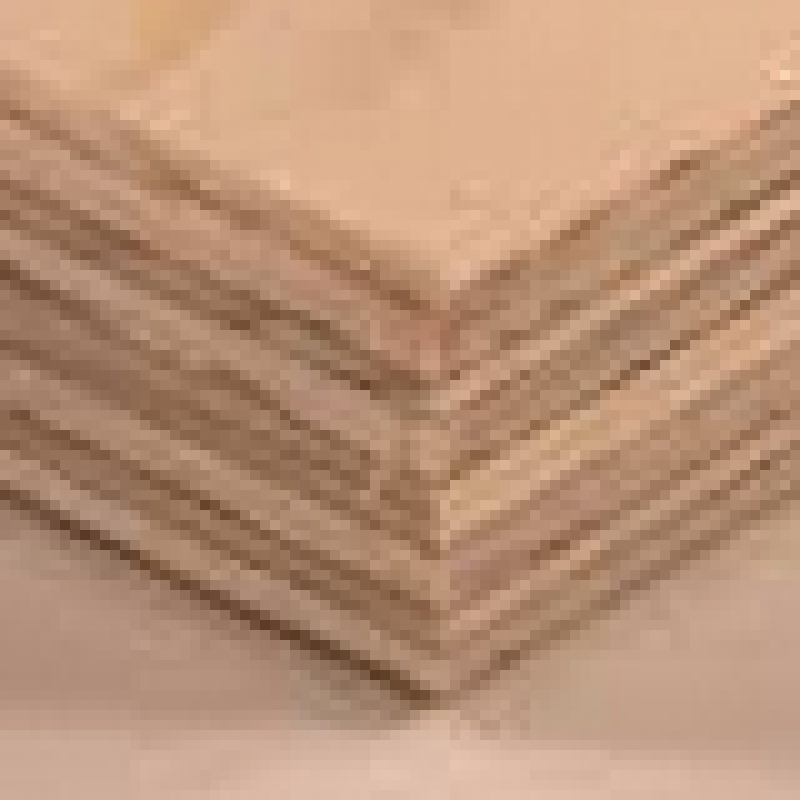 Thickness of plywood is essential in determining which to use for the intended purpose at hand. In general, most plywood only reaches 1 inch in thickness. Plywood panels usually come in ¼ , ⅛, 1/16, or 1/32  inch intervals.
Plywood thickness is important to know for two reasons. For starters, plywood thickness determines strength, meaning the thicker the plywood panel is, the stronger it will be. Stronger plywood panels are able to support more weight, sometimes upwards of several hundred pounds. Thick panels are used in construction purposes, such as in building to support concrete. On the other hand, thinner panels are used when strength is not that important or the plywood does not have to support as much weight.
Looking at a piece of 12 x 36 inch piece of fir plywood, if it was ¾ inch thick, it could withstand 50 pounds. However, if the thickness were decreased to ¼ inch, it could only withstand about 5 pounds (Shaddy, SF Gate). These numbers make it clear just how important it is to determine thickness of plywood, since weight capacity can diminish so quickly with thickness.
The second reason why plywood thickness is an important factor in construction is the fact that it also determines flexibility. In general, the thicker a piece of plywood is, the less flexible it will be. Therefore, it is extremely important to determine the needed flexibility in correlation with weight capacity. For instance, a plywood panel should be thicker if it needs to support more weight. However, it should also be on the lower end of the acceptable thickness range if it also needs to be flexible for some reason, such as uneven building structures and various weather conditions.
Other Factors
Several other characteristics play a role in determining weight capacity and flexibility of plywood. These include the following:
Species- Different types of wood will react differently to weight and environments, especially if it is softwood versus hardwood (i.e. softwood will be more flexible, but not be able to withstand as much weight).
Layers- Weight capacity increases with the number of layers of plywood. However, flexibility also decreases.
Glues- Certain types of glues will help to fortify plywood and make it stronger. They can also help to make the plywood waterproof, which would make them more durable