Easy and Budget-friendly House Improvements: Bathroom Woes Be Gone
by Newsy Siso on Oct 31, 2018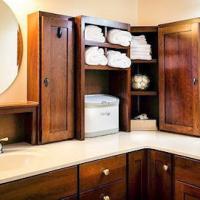 Everyone is remodeling their house nowadays. Most of them are not doing a complete overhaul but are only doing a few rooms at a time. But, the most popular area that they are renovating now is the bathroom.
There are many possible reasons why people want to renovate their bathrooms. The most common one is that they want to have a more updated look for the area. They feel that their bathroom looks old, tired, and worn down and it needs a little sprucing up to look shiny and new again.
You should also consider doing this. Revitalizing your bathroom design gives you various benefits. For one, restoring your bathroom's original beauty will add to the aesthetic appeal of your living space. It will make you look forward to coming home to your house every day. You also get to enjoy added comfort which will make you enjoy your bathroom time more. Another advantage is that refurbishing your bathroom will increase the market value of your home. You can guarantee a higher rate of return when you take the time to give your bathroom a fresh new look.
When you want to renovate your bathroom, you don't have to spend big bucks to achieve that modernized feel you're looking for. There are some great tricks you can employ to get what you want without paying more than what you can. Down below, we have listed some money-saving tips you can use to renovate your bathroom. You just need to follow these to enjoy a newly remodeled bathroom in no time.
Here are the tricks of the trade you don't want to miss:
1. Change the little things
You don't need to change the whole bathroom completely. You can opt to change the little things so that you won't have to dent your wallet. Choose a new paint color and have an accent wall. Change the toilet seat and lid for a new one. Add new trinkets and add candles near your bathtub to create a more intimate and cozier feel in the room. These things are effective ways to change the overall feel of your bathroom without costing you a lot.   
2. Dress up old bathroom furniture
You can update your bathroom by just embellishing old furniture with something new. For example, you can make your wide mirrors look more stylish by framing them. Use a gold or silver spray paint to add glamour to your bathroom.  
3. Hunt in flea markets
Don't just go to the nearest mall you find. Hunting in flea markets might be a better option for you. Flea markets are treasure troves for unique finds such as antiques and vintage furniture items. You never know what you can come across in bargain markets.
4. Change the tiles
Choose a different floor or wall tile pattern to change things up a little. You can also consider other great alternatives such as reclaimed wood panels, or beadboard to create a warmer and more comfortable vibe than tile.
These are the ways you can revamp a bathroom without running up your expenses. It is always best to follow these to get your money's worth.