How to Care for Commercial VCT Flooring?
by Guest on Apr 15, 2013
Taking care of your VCT (Vinyl Flooring & Resilient Flooring) flooring should not be a hard thing to do. When you allow cleaning experts to manage the task, you will have a lot of free time to manage other tasks. You must have discovered that tiles in commercial areas are not only low piled but also not soft. This is the case because the carpet should withstand constant traffic flow all day. Although this is the case, the services of commercial floor care professionals will always be necessary.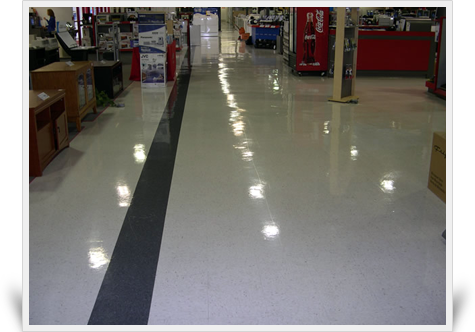 There is a lot of dirt and dust that settle on commercial grade carpets and it's always advisable that they are removed to prevent the occurrence of a pile-up. There are many methods that professional carpet cleaners employ to ensure they achieve perfect results. Steam carpet cleaning is one common method used by these experts all the time and it has proved to offer excellent results. Others are VCT stripping and waxing among others. It's always great that you enlist the services of professional cleaners because they work hard to ensure their clients get the best outcome.
What does Steam Carpet Cleaning Entail?
Also referred to as hot water extraction, steam carpet cleaning is one of the best cleaning methods that can be used for carpets. Steam cleaning has been recommended by carpet manufacturers the world over and entails a multi-stage process. The first step in the process involves vacuuming the carpet to get rid of soil particles and dust in the carpet. This is because carpet sucks up dust particles and if not cleaned over time can lead to problems. The carpet cleaner extracts every soil particle that's available on the carpet. This is a speedy process that guarantees the removal of all soil particles from the carpet surface. With this cleaning process, the speed at which the carpet dries is quite high and its overall appearance after drying is exceptional. After the vacuuming is done, the surface should be groomed using a special tool.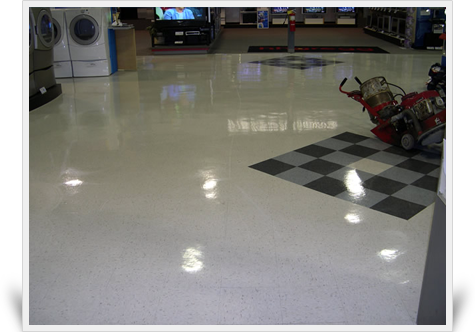 When stripping and waxing is done on VCT floor tiles, what's done is simply removing layers of existing finish and adding new ones. This is of great importance in tile care because it will help leave the tiles clean and sparkly for longer. This can be very beneficial in a business environment because the people entering through your doors will be impressed. But the challenge is that it's a labor-intensive procedure that starts with the application of the stripper using a mob then the wax is removed using a buffer. This is then followed by vacuuming which ensures all the dirt is removed. The final process entails the application of a finish and polishing it.
While it may not look very important, VCT stripping is of great importance. This is very important to keep your business premises clean all the time. The wax and strip method of cleaning commercial floors will leave a huge impression on every commercial surface. Make sure the task is handled by the right carpet cleaner.