Tips for Hardwood Floor Cleaning
by Guest on Apr 28, 2013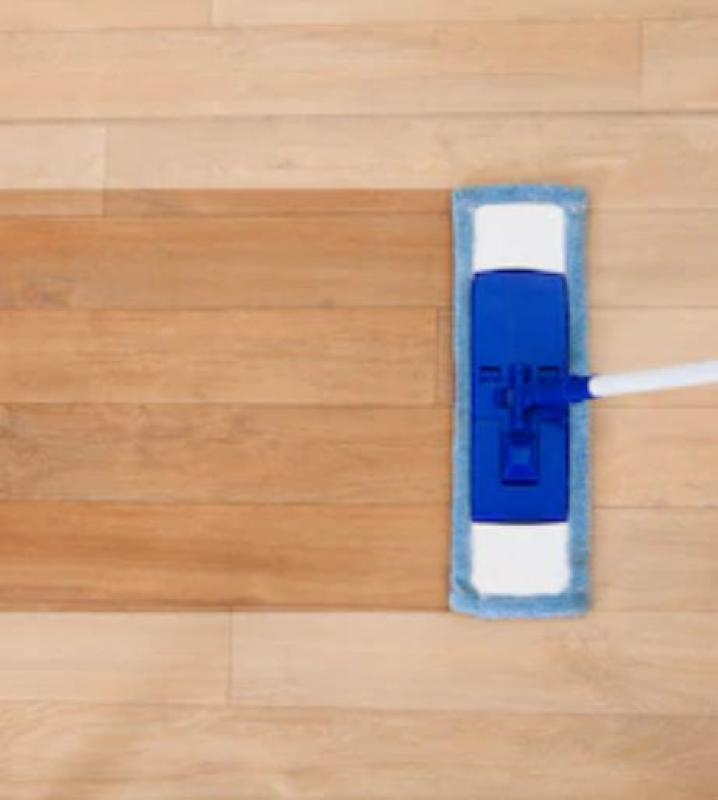 Different floors have their unique characteristics. Each of them comes with a long array of unique features that call for a unique approach when cleaning. Disposing of any oils which may have settled on the surface helps to keep the flooring looking great and to keep going longer. Here are some paramount hardwood floor cleaning tips to help you clean your flooring in the most effective way. Make sure you know every detail of your surface before you embark on a cleaning procedure that will make it perfectly clean. Wooden surfaces are not always easy to wash and most cleaning professional advises homeowners to avoid washing as much as possible.
Earth, sand, dust and gravel should never be allowed to find a way into your hardwood flooring. This is because these can easily damage the flooring especially if they remain on the surface for a considerable period of time. Even when there are places which cannot be seen on the surface, it is mandatory that you try to get rid of all sorts of dirt. With proper consideration, hardwood once in awhile may require reinstating because its magnificence fades as time goes by. When it is time to do this, it's of great essence that you ask a qualified professional to do the work. Here are a few tips to get your wooden flooring looking great.
Make sure you cover the flooring with protective devices. If you check on the market, you will discover that there are many products that can help provide the wooden flooring surface the kind of protection which it requires. Make sure you consult an expert who will help you make the best choice of a material which will protect your floor surface.
Spills that get to the flooring surface must be wiped immediately. If you allow them to remain for a while, it will find a way of entering into the surface and making it peel. Regardless of the type of a liquid which spills onto the surface, make sure it is immediately cleaned. When there is need to sweep the surface, it should be done with a soft brush. If you use one that has hard bristles, there are more chances that you will get unnecessary lines created on the surface.
Vacuum the hardwood flooring surface on more than one occasion a week. Canister vacuums in uncommon exposed deck wooden floor surfaces are the most ideal route to dispose of all the soil and dust. When you go this way, you can be sure that there will be no dirt hiding even in the farthest corners of the surface.
Direct sun rays can cause your surface a lot of damage. There is a need to make sure that the amount of sunlight that hits on the surface is regulated. Ultraviolet rays can cause damage to the hardwood flooring surface so you need to limit the amount that gets to the surface by using window curtains and other protective materials.
With the help of professional cleaning services providers, you can be sure that your hardwood flooring can be kept clean all the time. They have the knowledge, skill and expertise to ensure that the task is done perfectly well.