Marble Cleaning and Maintenance Tips
by Guest Post on Apr 10, 2013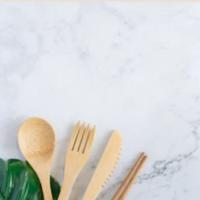 Marble is a natural stone that is commonly used in construction. Though marble cleaning is not a hectic process, there are some things you should know that will help you in taking care of the natural stone. Here are some tips for you:
Marble is a porous substance, thus it can be stained and etched by acids. Do not leave beverage glasses directly on top of the marble as they leave rings. Carbonated beverages, other acids, and even fruit juices will degrade the shine of marble if allowed to remain on the surface. Wipe off acid spills immediately with a wet cloth. If the surface is already etched, you might have to polish it for restoring its shine.
Apply a protective sealer on the stone to prevent stains. The sealer fills the pores and repels stains.
A coat of wax can help protect the marble but is not essential. It protects the marble from staining and allows the soil to be easily wiped with a damp cloth. Use colorless wax. Avoid using wax on white marble as it tends to yellow the white marble.
Use a dry dust mop to dust mop interior marble floors regularly. Dirt, grit, and sand do the most damage to natural stone because of their abrasiveness. Placemats and area rugs inside and outside the entrance to prevent people from coming in with dirt and dust on their feet. Make sure that the undersurface of the mat or the rug has a non-slip surface.
Occasionally clean the marble surface with lukewarm water and clean dry with a dry cloth. Very rarely, you can use a mild detergent solution to clean the surface.
The marble which has become dull to look can regain its shine with the use of a marble cleaner and polish. They are easily available at the local dealer store. You can use Tin Oxide, commonly known as Putty Powder, to polish the dull surface. Rub it on with a damp cloth. You can hire professionals for polishing surfaces that are badly damaged, etched or scratched.
To remove oil stains, spread the affected area with an absorbent fine powder, like whiting or corn starch. Keep for some time and brush to remove the powder and reapply more, if needed.
To remove rust stains, use a commercial rust stain remover. Many rust removers have acids which if left long on the surface can etch it.
Water in certain areas often contains chlorine, magnesium, salts, potassium, and other minerals. Thus when water is repeatedly used to clean marble, it can damage the stone with yellowing, spalling, and pitting. You can protect the marble with a sealer.
Maintaining marble can be a challenging task, especially if you have white Italian marble installed in your home. This type of marble is stained very easily, and you need to be aware of the best techniques on how to keep it clean and nice. If you follow our advice, you'll be able to keep it always bright and shiny.