Teak Patio Furniture Buying Tips
by Guest Post on Jun 8, 2020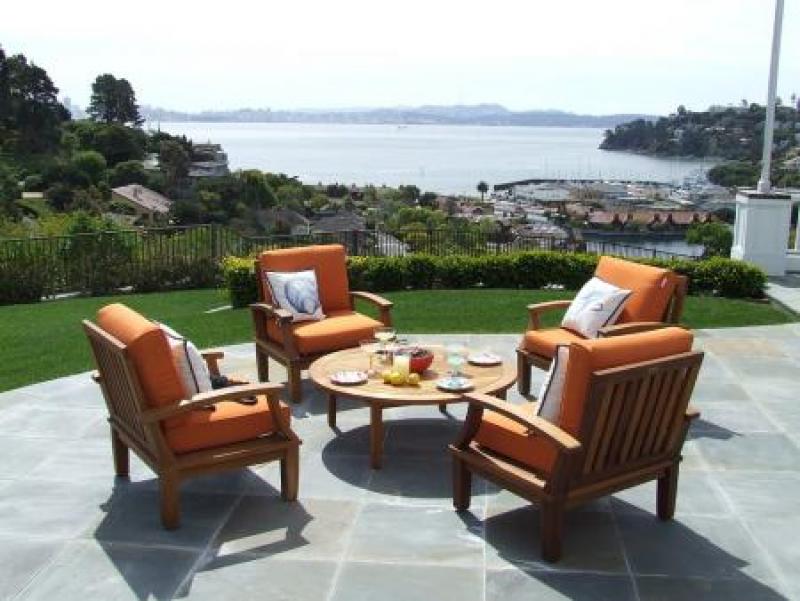 Whenever the weather conditions are conducive, the patio is where you will find it more appropriate to spend most of your free time. It should be as comfortable as you desire it to be. Ensure you have a good collection of comfortable furniture that perfectly fits. 
When you go shopping for this kind of furniture, be sure to come across a number of them. Let me give you a few hints on how to come up with the best teak furniture online for your patio;
Tip 1: Get precise measurements
The variety of patio furniture is large. You can have sets that only accommodate a single person to sets to be occupied by the whole family. Get the precise location of your furniture where it will not occupy most of the space.
Tip 2: Have set goals
You have to come up with the exercises and activities that will be undertaken while on the patio. Ask yourself questions like; will you be inviting your friends over for drinks? Or will it only be a place for your private reading? This will greatly determine the kind and number of occupants of the patio. If you are very sociable, you definitely will need dining sets but if you are more of an introvert and will only be reading from there, single-piece furniture will do.
Tip 3: Go for the best material
Your patio will most definitely be outdoors. Go for teak furniture that will be able to resist any harsh weather. If you decide to go for wooden furniture, it will be wise if you get one made of a tough wood that will last long. A good example of this is teak. Although its price is on the higher side, teak is very durable and can be able to serve you for a long time. For lower budgets, consider furniture made of plastic.
Tip 4: Get discounted furniture from wholesalers
Before you decide on where to buy, make inquiries from your wholesalers. Most often they offer better pricing whether the purchase is single or in multiple. Shop here for your patio as well as other general furniture and you will be guaranteed of volume discounts. Some specific wholesalers can give better discounts; those from China, Philippines, and Indonesia.
Tip 5: Attention to design
You probably have a design in mind that you desire most. Designs range from classics to the more modern and trendy ones. Make sure you choose what you think will be best for you and that you will be able to condone for a long time. Remember, you will spend a lot of your time on them so you would rather pick the best. When you get what you desire, make a purchase or shortlist to come up with the best.
Tip 6: Furniture should be easy to maintain
Your patio furniture will mainly be made of two bits that will require your attention, the frames and cushions. If you are not comfortable with moving cushions every time due to weather conditions, go for furniture without them. Keep in mind that cushions will need frequent washing and are not meant to be kept outdoors for eternity. 
For proper maintenance of the frames, always apply the protective materials regardless of the weather or the furniture material. If your furniture is made of iron, use primer paints to protect it from rusting. For wood, use varnish.
When making a purchase, do not base it only on the price. Do proper research on the quality of material that has been used to make the furniture. It is not always right that lower prices are an indication of inferior quality or the inverse. Use the tips provided to come up with the best quality of your patio furniture that is durable with all the other befitting qualities. Choose teak furniture for the best quality.