Tips to Ensure Your Outdoor Furniture Lasts Long
by Newsy Siso on Oct 31, 2018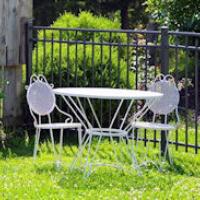 You can spend a lot of money on outdoor furniture, so you want it to last long. You don't want to spend money on a repair guy to come over and fix the furniture because of damage. You also don't want to replace the furniture in just a year because of damage.
Check the materials used in making outdoor furniture to ensure that it will stay in excellent condition after a long time. The furniture will be outside your home and will be exposed to changing weather conditions. If the material is not sturdy enough, it can break. 
However, aside from the nature of the materials, you also need to consider proper maintenance and care.
Cushion care
It is quite weird having cushions outside your house since they are vulnerable to dust and dirt. Use cushions with leather covers as dust cannot penetrate. You can easily wipe off the dust on the surface, and keep using the cushion. If you want to keep it clean, you can use a soft bristle brush and mix it with ¼ cup of mild detergent, diluted in water. Take the cushion cover out and clean it using the mixture. Allow the cover to dry before using it again.
Maintaining wicker
It is easy keeping wicker furniture in good condition. You have to vacuum it and wipe it with a cloth that you dipped in a detergent solution. You can also scrub off grime using a brush dipped in a similar solution. Mist the wicker with a garden hose twice a year if you feel that it starts drying out due to outdoor exposure.
Keeping metal sturdy
No one wants to use metal items outdoors because they rust. When they get wet from the rain, expect them to rust after some time. However, if you find furniture with a protective coating, it won't be a problem. You won't expect rusting to happen. However, over time, the protective layer might wear away. You might see some signs that the coating is already wearing off. Among the factors contributing to it are strong chemicals and bird droppings. Remove them right away to avoid damaging the furniture. Damp it with a wet cloth dipped in a detergent solution. You may also buy a protective spray to revitalize the coating.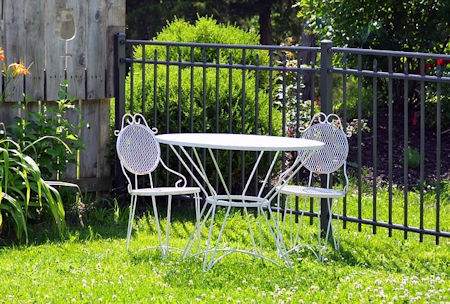 Find the right storage area
Outdoor furniture can stand the changes in weather, but during freezing winter days, it could be tough. Therefore, you need to find a storage area where you can keep it temporarily until winter is over. Besides, you are will not be keen on using your outdoor space during freezing winter nights. While the furniture is not in use, keep it in a safe place, and take it out when the sun comes back.
With these tips, you can expect your furniture to be in perfect condition for years to come. It does not hurt though to ask someone to come over and fix the problem if you know you can't do it yourself.