The Best 6 Exterior Decorating Benefits for Your Property
by Alex Gordon on Jun 16, 2020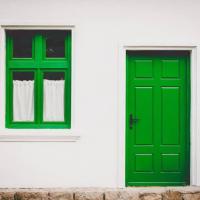 When considering real estate project improvements, you typically think of redoing the bathroom or remodeling the kitchen, and not the outside surface of the house. Repainting house exteriors has tremendous benefits involving the value of a home, its features, and the entire personality. Continue reading to obtain additional information about why you need to consider doing an outdoor painting for your home.
Functionality and Efficiency Improvements for Your House 
Repainting the external surface of your house can improve your home's energy efficiency and functionality. Let's say you utilize white paint to repaint the external surface. White is known to reflect heat and so will keep the heat out; therefore, it reduces your air conditioning bill when the summertime starts.
As the white color gets older, the less white it becomes, so it gets worse at keeping heat out as it did previously. You probably won't spot the small change as time passes, but you'll be paying more for air conditioning and heating than before. Invest in the exterior paint job and do your budget a favor. 
Energy Shift of Your House
Repainting has psychological benefits that can lead to revamped energy in your house. Color psychology consists of the psychological creation of a healthy house. If a white color gets painted in a residence, it generates a psychological impact that includes cleanliness, freshness, and spaciousness. In contrast, a color like grey gives an impact of steadiness, beauty, and mystery. 
As paint wears away, these effects wane; the yellowed white appearance shows dirt as the worn-out grey color looks cold, drab, and discouraging. Remember to repaint from time to time so that you can gain a fresh breath of life in your house.
Prevention of Damage by Insects
Insect invasions like termites are avoided by a coating of fresh paint. You might be wondering how you can do it, but a freshly done coating of paint will act much like a protective external shell that makes it more difficult for insects to find places they can burrow into some siding.
Cracks can be sealed with paint to seeping water, the reason behind rotting in wood. Termites are known to like wet and gentle woods; hence avoidance of wood rot helps hugely in avoiding the invasion of the insects. Also, you will have the benefit of highly avoiding major house fixes in the future. 
Improve House Value
A brand new coat of color objectively increases your home value. The condition of the outside surface of the house has a significant impact whenever a potential purchaser comes to take a look at your house, therefore affecting its final worth. Not all tasks that you devote towards the home improvement can help in the resale worth, but the essential maintenance, like painting, escalates the sale cost. Repainting can make your home better for living in, and for that reason, a reasonably affordable project recoups worth later resulting in a win-win circumstance. 
Improve Curb Appeal
Curb appeal involves both science and art according to any realtor, making it an all-important practice that improves the look of your house. When selling your home, consider this a big deal. Picture the first time that you saw your brand-new house, and it had a specific look that provoked an immediate reaction during the first sight of the property. 
When possible buyers first look at your property they have the same response; hence, curb appeal involves doing a lot of things to boost the look of your home, and nothing quite fits the fresh-faced impact of new paint. It is no matter whether you have plans to sell your home or not, a fresh external paint job will definitely boost a complete neighborhood, and you may as well inspire your neighbors to follow suit.
An external painting job provides not only visual benefits but also genuine function benefits. The pressure to getting to wash your home at least one time a year to get rid of mildew leads to more house damage, as well as the energy expenses get entirely consumed; hence they have to use the right coat of color to resist each one of these to a certain extent. Paint creates a protective shell throughout the house that keeps the damaging effects of the weather out of the house for a while. Use professional house painting services that may successfully paint the house.