Plants Around the Home. Nursery? or Grow Yourself?
by Guest Post on Feb 24, 2010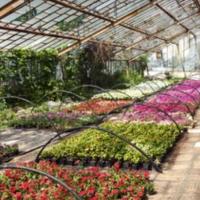 Plants are a great way to spice up your home, start a garden, or give the gift that keeps on giving to a friend, family member, or loved one. When it comes to growing plants, you may think that you have to start from scratch and invest in seeds that you grow throughout the year. However, if you are considering growing plants or giving a plant to a loved one, then you should invest in them from a nursery. This is a great way to find the exact plant you want at the highest quality possible.
If you buy your plants from a nursery, you can be promised a wider selection from which to choose. Many stores have seeds, but it can be tough to find much diversity throughout the year. Thus, if you are looking to explore your options, a nursery and the employees at this nursery can help you decide on a plant that is perfect for your purposes.
This leads us to a major plus about buying from nurseries: the employees. These people know what they are talking about and can help a person not only find the right plant for them but also learn how to take care of this plant. The knowledge nursery employees have is invaluable: They can tell you everything from the plant's origins to its development to how to take care of it and ensure it lasts for a long time.
And of course, if you buy your plants from a nursery, you can ensure their success. The plants are already grown. If you buy seeds, you run the risk of many of the seeds not sprouting and those that do may have trouble growing into a full-grown plant. Thus, buying plants from a nursery is a safe bet because the plants are pretty much already grown. Now, once you invest in a nursery plant, all you have to do is maintain the plant's upkeep and you are good to go!
Buying plants from a nursery is a great way to reach success when it comes to starting or updating a garden or giving a plant. With employees who can give you great advice and plants already grown, nurseries are a great choice to choose when it comes to investing in plants.