5 Landscaping Tips to Help Avoid Foundation Problems
by Guest on Apr 7, 2014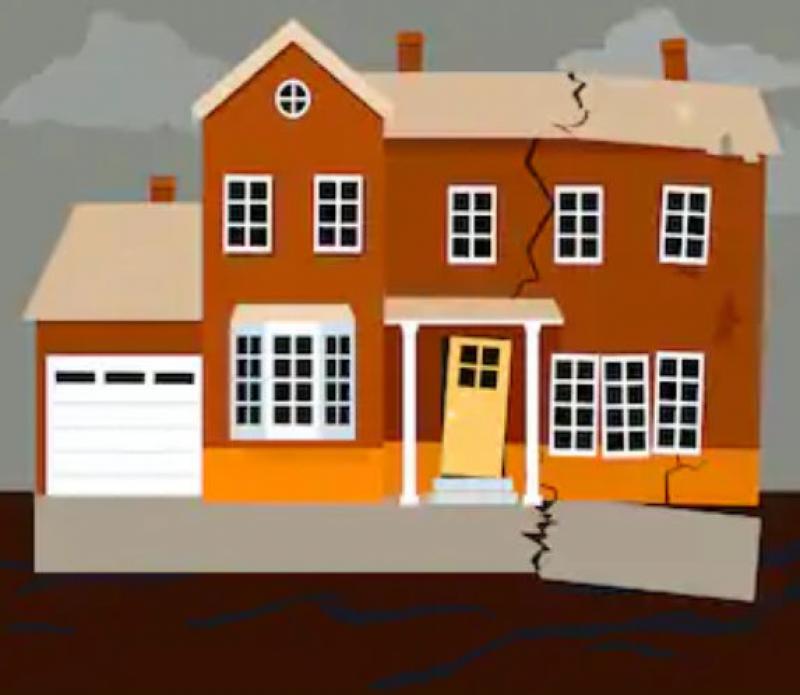 There are many things that property owners can do to protect their foundations from deterioration, sagging and cracking. 
Listed below are five tips to help prevent foundation issues:
Water Your Foundation
It's important to maintain a consistent moisture level around your structure. That's because if a foundation gets too dry or too wet, it's prone to cracking. In the summer months, it pays to run a soaker hose around your foundation.  The hose should be placed approximately 18"-20" from your foundation and used on an as-needed basis. If you live in an area where it gets very hot and dry, you may need to run the hose for 10-15 minutes a day for three to five days a week.
You might even want to consider installing a sprinkler system with an automatic timer. It's important to keep the soil around your foundation moist, without allowing it to get exceedingly wet or soggy. By doing this, you can lower your risk of developing cracks and avoid having to call a foundation repair company.
Plant Large Trees At A Safe Distance
Massive tree roots can wreak havoc on the foundation. That's because roots can creep under your foundation and force it upwards, or suck a tremendous amount of moisture out of your soil. Since trees need water to survive, their roots are always seeking water sources. To determine how far away from your house or structure to plant trees, it is best to speak with a professional at your local plant nursery. Some trees grow larger than others and a professional can make recommendations regarding what type of trees to plant and how far from your foundation to plant them.  It's also important to make sure that you don't plant large shrubs too close to your structure. You should always leave a portion of your foundation exposed. If your shrubs are 6' tall, they should be installed approximately 5' away from your foundation.
Prevent Your Foundation From Becoming Too Wet:
Excessive amounts of moisture around your structure can cause the soil beneath it to expand. As the soil slowly dries out, it will contract, shrink and shift. As a result, your foundation will experience movement. This can lead to cracking. It's imperative to prevent water from standing around your foundation. If you have noticed large amounts of water around your structure, it is advisable to contact a foundation repair contractor about performing foundation drainage correction work. This involves the installation of a surface or sub-surface drainage system that will direct the water away from your house. It's also wise to install gutters to ensure that any rainwater is prevented from ponding around your property. Gutters and downspouts are a relatively inexpensive means of preventing foundation damage and the need for costly repair.
Use Mulch In Your Flowerbeds
Mulch is helpful because it allows the soil, as well as the plants around your property, to retain moisture when it's hot and dry outside. It can be easily installed and will last for quite a long time. Remember to use a generous amount of mulch because it will erode over time due to wind and water. Mulch should be installed in flowerbeds on all sides of your foundation because if it isn't, one side of your house may become drier than the other and that could lead to foundation issues.
Check The Grade Around Your Foundation
The slope of your property is very important. If the soil used for landscaping is higher than your foundation, water will seep under your property. As a general rule of thumb, property owners should have a 9-10" drop for the first 10' of soil around your home to protect it. This means that the slope of your property should be approximately 3-5%. Without proper grading, the soil around your foundation will erode over time and leave your structure vulnerable to the ill effects of moisture.
For more information about how to protect your foundation through landscaping, just contact a foundation repair contractor and ask them for advice. If you suspect you may have foundation trouble, you may wish to schedule an inspection.