Glass Fencing: Finding Balance in the Yard with this Simple Addition
by Kelly Maynard on Dec 8, 2016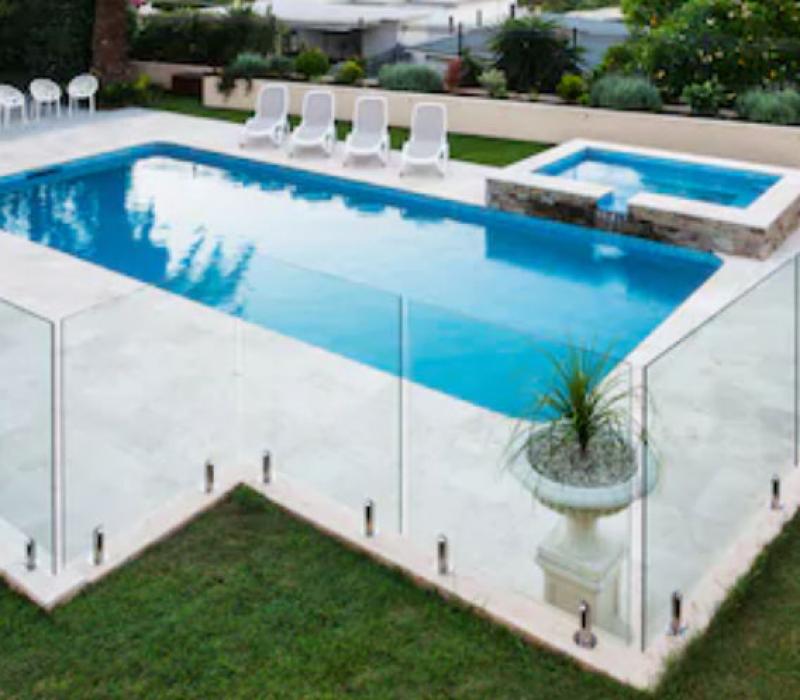 There are so many things to think about when building or remodeling a property. Sometimes projects don't come together as we had planned and we are left with a hodgepodge of ideas turned into investments that are not complimentary of each other. Making decisions for interior and exterior décor sounds like a fun time, but it can also be overwhelming. For those who like patterns and colorful design, different textures and bountiful embellishment might want to embrace a simpler side of things.
When choosing fencing and railing systems for the inside and outside of the property, glass is your best option. Glass fences and glass railing systems are not only elegant, but they provide a safe, effective barrier and make it easier to see the rest of the house effortlessly. So if you are one of those people that get a little carried away when redecorating the house, you can try adding frameless glass fencing and dividers to your space to work in creating a less busy atmosphere throughout.
The pool and the hot tub are the hangout zone when the weather is hot! Swimming in the summer months and relaxing in the hot tub in the winter months means the pool area has a purpose year round! By installing frameless glass pool fencing around the pool and hot tub, and removing outdated solid, mesh, and barred fencing, you will be spending more time in the pool with this upscale addition to the backyard. The thick clear view tempered and laminated glass should be built to standard pool safety codes and gates should have proper closing mechanisms that keep the pool area safe. Glass gates are self-closing and self-latching with the latch placed high enough on the gate so small children are not able to reach. Glass fences and glass gates must be durable and able to withstand weather changes through the colder, stormy months. Also making sure these glass gates are installed properly is vital. Having the ability to install glass fence mounts in concrete, tile, wood, or dirt securely is a major plus when looking for a contractor that can handle the job and get it done right.
Redecorating is surely a rewarding experience. It's creating a balance that usually gets a little tricky. With so many things to keep in mind, style and feng shui, safety and effectiveness, not to mention all the little things that go along with redecorating like hiring contractors, getting supplies, creating a plan, and executing it, sometimes deciding to simplify things can be the best decision. Glass fencing and glass railing systems installed in and around the home or property might be just what you need. These amazing additions make coming home feel like a breath of fresh air. A design that is free and clear will bring the perfect balance to any space. That gives the designer more opportunity to enhance the décor elsewhere, with fewer obstructions in the way, there is more to see for everyone!