How to Turn Any Room Into a Guest Room
by Kira on Nov 26, 2015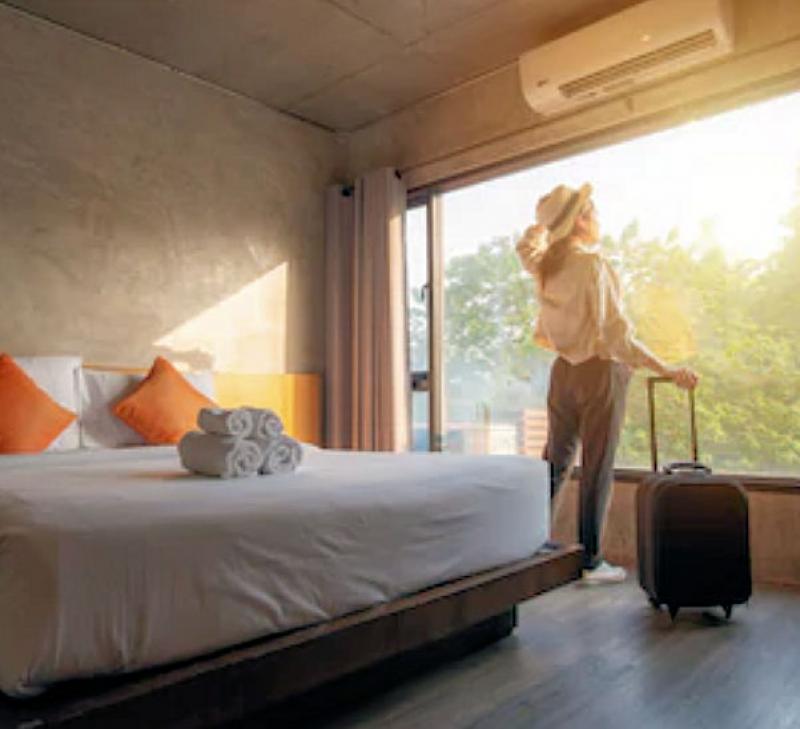 Hosting family and friends for the holidays can be one of the best parts of the holiday season. The question is where to put everyone while they stay in the house. Whether you have too many people and not enough guest rooms, or no guest rooms altogether, don't let that ruin the holiday plans. There are easy ways to turn any room into a guest room, in just a few steps!
The host's effort will surely make the stay much more enjoyable for the guests. If you live in St. Louis and you are providing a couch to sleep on in the Gateway to the West for siblings from the Big Apple, have a list of important services prepared in advance. Hopefully, there will be no need to call a towing company or a locksmith service during the vacation, but it's surely good to prepare a list of good restaurants and other places worth visiting together when the guests arrive. The vacation will surely be more fun when everything is planned upfront and the house is used mainly for sleeping.
But how to provide a nice hosting experience inside the house, when there are not enough rooms for the guests? The following tips will help!
Choose Carefully
Thinking strategically can make it easier to choose which room to make into guest quarters when there are very few options. Choose a room that is the least public—ideally, this would be a living room or a study. A kitchen or laundry room is not an option, but using a home office or dining room is not out of the question—especially when you've already committed to hosting. Also, consider the location to the bathroom, as well as a door that can be closed for privacy.
Install a Murphy Bed
If this problem occurs year after year, do consider making a permanent solution. Installing a Murphy bed can ensure that there will be extra space to sleep comfortably, without taking up any extra space permanently. These beds can be installed in almost any room. If an entire bed is not an option, consider purchasing multipurpose furniture. A daybed can serve its purpose in a den while not looking totally out of place. A small couch or loveseat that unfolds into a bed can be put in almost any room as well.
Provide the Guests as Much Privacy as Possible
Make your guests feel comfortable. Even if they don't have a dedicated room, there are ways to make it private. A folding screen is an easy way to give them their own space, and there are a few ways to improvise one. Pinterest has a ton of ideas, and even just a spare drapery or a set of curtains can do the job.
Make it Comfortable
Adding some touches similar to a hotel room can make guests feel comfortable. Be sure to provide access to fresh towels, bedding, a wastebasket and a charging area for phones and laptops. Many people are familiar with the situation when they wonder to themselves "Okay, now where do I put my dirty towel?"… Don't be that host!
Matchup
Ensure that your home matches your guests as far as pets go. If they are animal lovers, this might not be a huge deal. Otherwise, clean the hair and dander from all furniture and bedding, and be sure that if the animals are a bit hyper, they are in a separate part of the house and they won't annoy the guests.
Overall, make your guests' stay as personal as possible. Provide them new toothbrushes just in case, coffee table books or regular novels that are of their taste, and personalize their sleeping quarters. It's quite simple to make your guests feel at home without breaking the bank. A good host knows that guests are thrilled every holiday when they are offered to spend a holiday at a friend's or a sibling's place.