Choosing a New Wood Fence
by Guest on Feb 15, 2016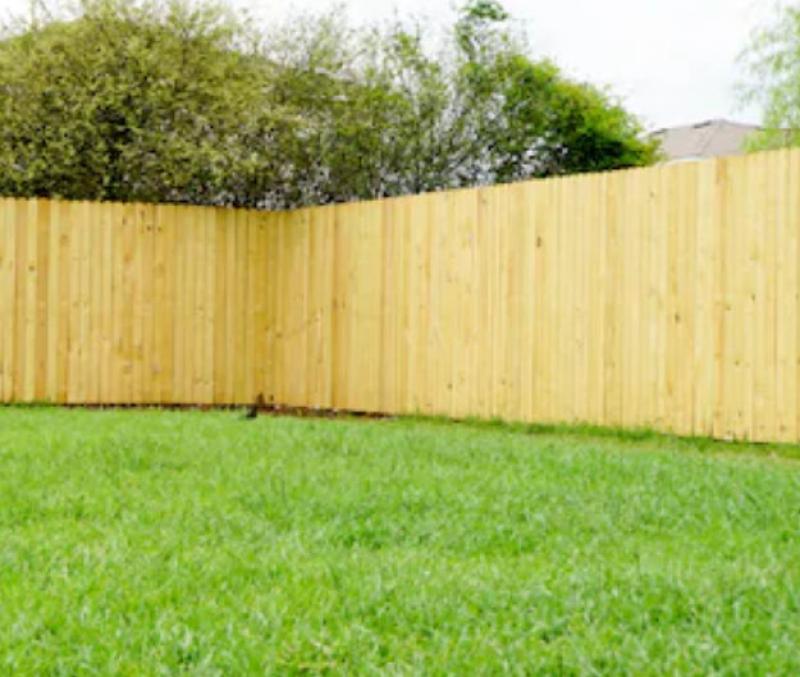 Believe it or not, there are quite a few options when it comes to a new wood fence. The type of wood you are going to use, the quality of wood used, height and design options. And of course, all of these options come with different price points per linear foot of fencing.
They type of wood you are going to build your new fence from will depend largely on where you live and how much you are willing to spend. The most common types of wood are going to be cedar, redwood or pressure-treated pine. By far the cheapest option is pressure-treated pine. However, there are some drawbacks to this type of wood. It does not hold up as long and tends to warp and split. Cedar would be your next option. Cedar is naturally resistant to rot and insects. And looks great for a longer period of time. Redwood is the most expensive option. It has similar qualities as cedar but is gorgeous wood. Within each type of wood option, there are also grades. The grade of the wood determines thickness, number of knots, etc. The lower the number of grades the higher the quality.
Common heights for wood fences are usually 6 foot or 4-foot fence. You or your contractor need to be aware of any fence height restrictions based on county, city or homeowners code. There are a ton of options with a wood fence to choose from. If you live in an HOA you need to make sure that whatever you want to do will be accepted. Below are some of the options you may want to consider with your fence.
Standard Privacy – These are usually 6-foot fences with either flat top or dog eared fence boards. The fence boards can face out or in depending on what you want the fence for and what you want it to look like.
Good Neighbor – With this option, the fence boards change with every panel. For example, the first panel would have the fence boards facing your house. The second panel would have the boards facing your neighbor's house and so on. This gives your fence a nice look that benefits both you and your neighbor.
Scalloped – The fence boards are on each panel are rounded to give the fence more dimension.
Concave Scallop – The fence boards are rounded in each panel but as a dip instead of a hill.
Staggered – The boards are attached in a staggered fashion on each side of the fence. Again this created a nice looking fence for both you and your neighbor.
Picket Fence – There are several different options with a picket fence. You have standard pickets, gothic pickets which are more ornate and stockade pickets.
Ranch Fence – There are a variety of ranch fencing types including post and rail, usually consisting of 3 to 4 rails, split rail fence and post and rail. Each one of these fences is unique and creates a significantly different look for a home.
Fence Toppers – Virtually all wood fences can be completed with a lattice, block or tongue, and groove top to create a more ornate and interesting fence.
The great thing about a wood fence is that there is not many limitations on what can be accomplished with them. They can be as simple and basic as you want. Or as unique and ornate as you can imagine. Ultimately, it all boils down to your budget and the purpose of the fence.