Aluminum Fence vs Steel Fence
by Guest on Nov 7, 2014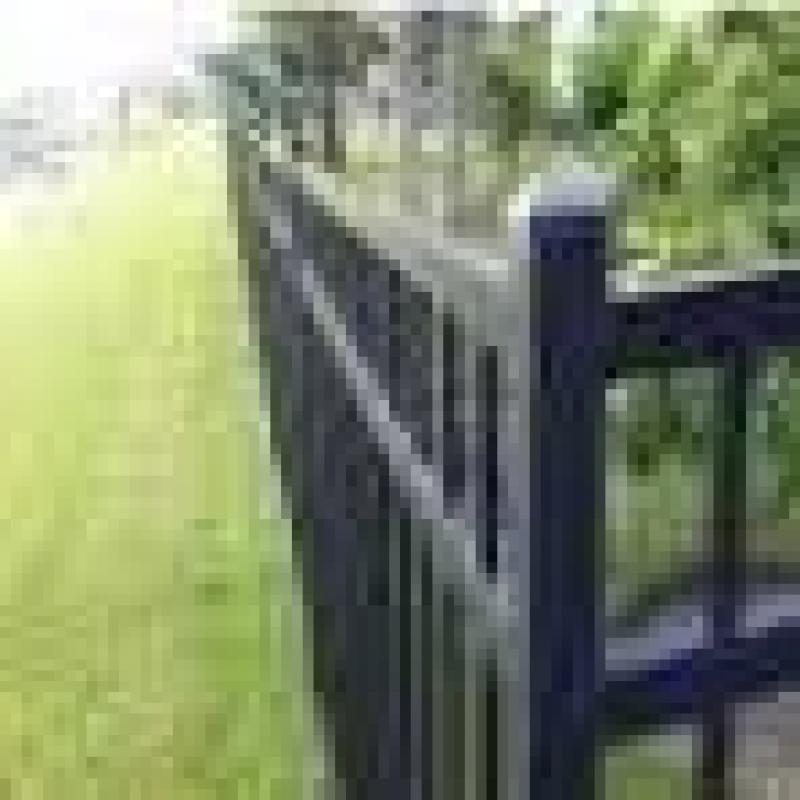 The debate between which is better, aluminum or steel, for fencing will continue to rage on long after you and I are both gone. Most fence installation companies do not care which product you want to install but they still have a preference. The manufacturers will continue this debate until the end of time because they each think they have a superior product.
Personally I like both product. They both have their places. They both serve different purposes. They both look fantastic. They both come in a variety of styles, colors, heights and strengths. But the one place where aluminum shines is on price. 
Steel fence will run between $45 to $60 per linear foot.
Aluminum fencing</a> will run between $25 to $35 per linear foot. On a hundred foot run of fencing, steel will cost you between $2000 to $2500 more than aluminum.
Both types of fences cost about the same to get installed. The main difference is in the cost of the material. One of the biggest determining factors in the material is weight. Aluminum weighs significantly less and therefor is significantly less costly to ship. 
But you can't just base everything on price. People say that price is a determining factor but that is far from reality. If that were true everyone would shop at Wal Mart and eat at McDonalds for those dinners out. 
From a strength perspective steel is the clear winner. However, you can move up to industrial aluminum fencing and get on the same level of strength as steel but then you are paying closer to the actual costs of a steel fence. 
Steel can handle abuse much better than aluminum. By abuse I am referring to people climbing on the fence. The kids kicking a soccer ball against the fence etc. Again this has to do with the strength of steel versus aluminum. 
Steel rusts. Aluminum does not rust. Due to this fact a steel fence will require much more maintenance than an aluminum fence. By maintenance I am referring to the fact that every so often you will need to walk the fence line and look for rust spots. When you find them you will need to attack them with a grinder or wire brush and then paint them to keep the elements off of the steel. 
Warranties are much better with aluminum. Most aluminum fencing manufacturers offer a lifetime limited warranty. This covers the powder coating and manufacturer defects. Most steel fencing manufacturers offer a 10 to 15 year limited warranty which also covers the powder coating and manufacturer defects. 
If a fence panel was ever to get damaged by a tree limb falling or some other freak accident. Both aluminum and steel fence panels are easy to get replaced. 
There are usually fence contractors in most areas that build custom fences from both aluminum and steel. I am a big fan of custom built fences and fence panels because the quality if the fence is usually much higher than fence panels coming from a manufacturer. 
Ultimately the biggest thing that will determine which fence material you are going to use will be your budget.