How You Can Save the Environment by Taking Care of Your Home
by Alex Schnee on Apr 13, 2018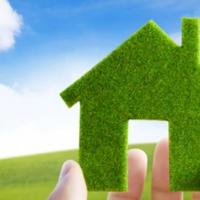 You might not know this, but repairing your home can have positive outcomes not only for you but also for the planet. As it becomes more and more imperative that we find new ways to help the environment, the best place to look is where you spend the majority of your time and where you can easily make changes. All it often takes is a deeper look at how you are using energy and how you can save some in your house.
Here are some ways you can help the earth by keeping up your house.
Look at your electricity
How you use your electricity and what types you are using in your home can make a surprising amount of difference. Energy efficiency can seem like a small thing, but it tends to build up over time and can save you money too. Take a look at which appliances you are using and see whether or not you can switch to more energy-saving options. Some of these appliances might include your fridge, your air conditioner, and your washing machine and dryer. While they might be more expensive initially, they can end up saving you much more cash in the long run.
You might also want to consider seeing which types of light bulbs you use and whether or not it might be worth it to switch to a more energy-efficient option. Fluorescent bulbs can make a huge difference because they last much longer, they are cheaper, and they can also save you money on your electricity bill because they use less energy.
Look at your insulation
When many homeowners look to save energy, they might not necessarily consider what is underneath the walls. Insulation can be a huge factor in whether your heating and cooling are staying inside your home or whether it is escaping. Not only can this end up almost doubling your heating and cooling bills, but you are constantly using more energy to compensate for the heat or cool air you are losing.
If you feel like this might be a problem with your home, it might be worth it to hire a professional to come in and take a look at where you might be losing air and whether you need a whole new insulation job or not. It often just takes an afternoon to know and it can end up benefitting you in multiple ways.
Look at your plumbing
Just like your heating and cooling systems, you'll want to make sure not to waste money and resources on your plumbing. Broken pipes or a leaky faucet might not seem like such a big deal, but the amount of water you lose over time can add up before you know it. Not only are you spending money on water you aren't even using, but you are also causing damage to your home that will take both more energy and cash to fix. It's also easy to make repairs to your plumbing systems—and saving water often requires only putting a timer on your sprinkler and taking a shorter shower.
Taking care of the environment can often be a simple process, and you might be surprised by how easy it is to adjust to. It often helps your home to be more comfortable and in better shape overall, as well.