How Decking Improves Your Garden
by Martin Gracewell on Jun 27, 2016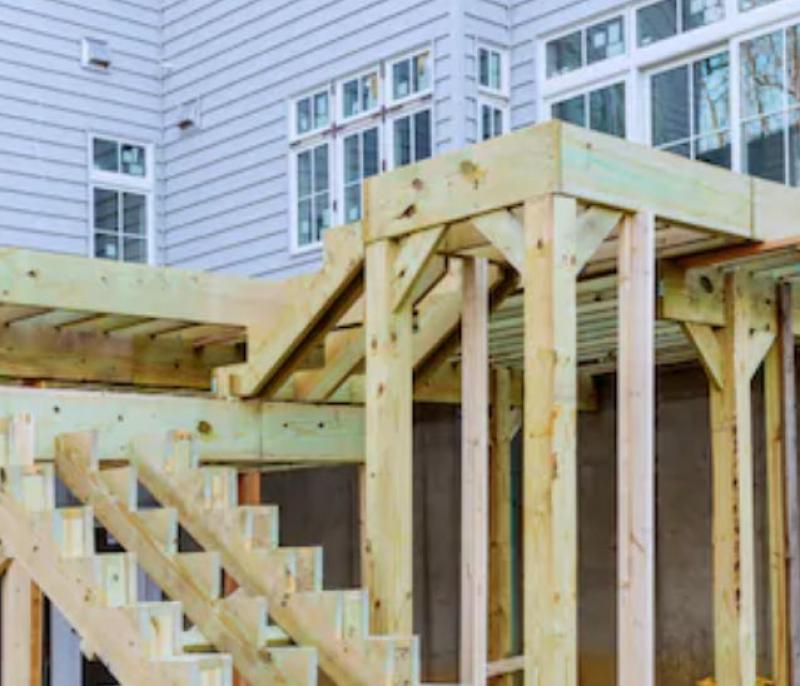 There are many straightforward, cost-effective ways to improve and update the dynamism and look of your garden. From a quick, simple mow, to putting in fresh flowers and plants, there's a lot you can do, but decking is one of the few revamps that not only changes the look and feel of your garden, but also the functionality, giving you somewhere to sit, relax and perhaps enjoy a barbeque. Fitting a deck can be a very wide-reaching and effective decision when it comes to improving your backyard.
What is Decking Exactly?
Decking is a multi-purpose, often wooden, surface that can be constructed in any area of your backyard to give you a comfy, clean seated area and raise the overall value and style of your garden. With literally thousands of designs and interpretations, you'll always be able to find the style that complements your garden perfectly, and because of the nature of decking, you'll often be able to create more bespoke, interesting designs. Decking always really comes into its own on a hot summer day, or during a garden party, as well as opening up the potential space in smaller gardens.
What are the Benefits of Having a Deck?
When considering investing in some quality decking you should be fully aware of what you and your garden stand to gain, as well as the potential altering power of a well-placed deck in your garden. One of the less considered benefits of fitting a deck is the fact that an area you were previously having to regularly mow is now covered, meaning there's less mowing overall, and anything that minimizes a boring chore is always a good thing, right?
Obviously, with your new deck fitted you now have a fabulous new function area in your garden, ideal for barbeques, parties, and gatherings. I've seen bands at parties using decking as a makeshift stage! Even when you're not celebrating an occasion or just throwing a party, you've still got a clean, sturdy, mud-free area to dine al-fresco, potentially all year round (with a cover and heater). Everyone's got that little ugly bit of garden, where the grounds uneven, or maybe where there used to be a compost heap. That's the ideal site for your new deck! Remove an eyesore and replace it with a useful, attractive new feature.
Generally, brick or concrete steps down into your garden aren't a feature most people point to in their garden, when going over its finest points. Why not replace them with a shiny new deck? The fact is, a potential new dining area, as well as a prettier route down into your garden, is always going to be an improvement. On top of this, fitting a deck beefs up your garden's, and therefore house's, value. A lot of people talking about wanting a deck when they're looking at a new house, and, in this way, it could help you sell your house when you're looking to. 
The fact is, the improvements new decking poses to your garden are myriad and invaluable, and if you've not already considered the possibilities of having your very own deck, you definitely should.  If you are considering decking for your garden, then contact a decking specialist.