To Go Artificial, or to Not Go Artificial
by John Cambell on Jun 14, 2016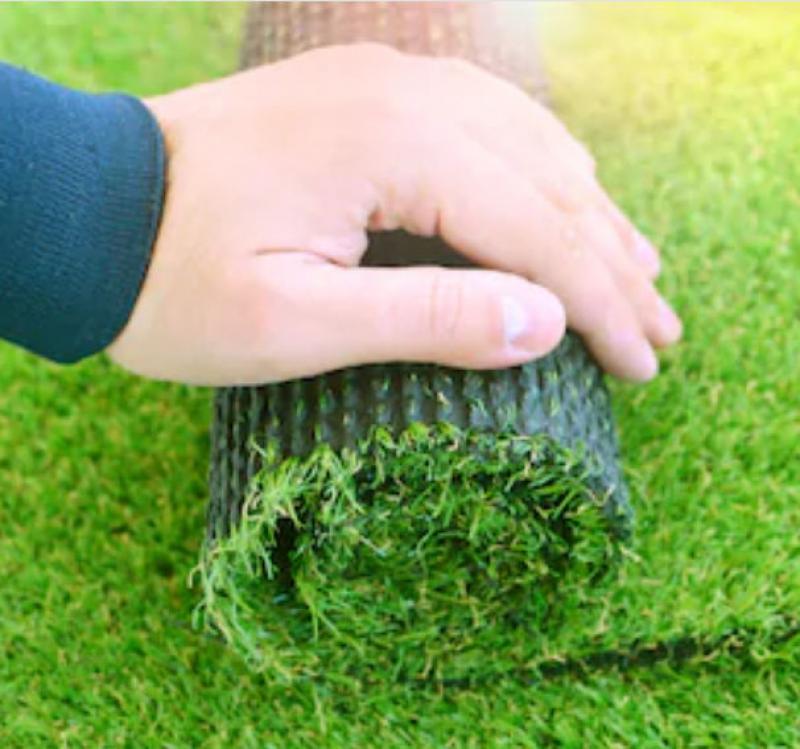 Sometimes known as the "negative space" when it comes to gardening, the lawn is one of the most crucial aspects to your garden and home space, despite what others may say. Depending on where you live, keeping up a lawn can be difficult, time-consuming, and expensive. With these things being said, it may be beneficial to install artificial grass rather than deal with a real lawn.
There are four specific aspects that are taken into consideration when it comes to deciding if the artificial grass is the answer. These include environmental impact, maintenance, and care, how you are using the product and cost.
A hint of passion lies in the individual who likes to keep a real lawn. The time it takes to water and cut, seed and grow can be monumental, especially when you hold your lawn at such high standards. Also, the mowing and the watering can take a huge environmental toll. With some places having strict water restrictions, it can be hard to even meet the right amount to keep your lawn green. And, the impact that gas-powered vehicles have on air pollution, lawnmowers only make the situation worse. On top of lawnmowers, the pollution from weed eaters and leaf blowers send the pollution rate up to a staggering 11 times more pollution per hour than a car (this data is based on the pollution rates in Los Angeles, California).  
Of course, with an artificial lawn, mowing and constant watering would not be done. The only time watering would occur is if the artificial grass needed to be washed off, and that rarely occurs.
Other natural grass routine care can also add to the carbon footprint. The need to fertilize and even irrigate in dry weather is imperative when it comes to keeping a nice lawn. And, if pets are part of your family, there may be a need for insecticides. The biggest problem with these, besides the time it takes, is the fact that those chemicals runoff and pollute the local water system, something no one means to do, but it still happens regularly.  With an artificial lawn, this does not occur. And, because there is no dirt or mud, this means there is none tracked into the house either. The only maintenance required, besides washing off every now and again, is to brush the leaves with a broom and to fix any part of the artificial lawn that has been compromised rarely.
The use of artificial grass can make things much easier in comparison to real grass, especially depending on where you wish to utilize it. For instance, have you ever looked at a beautifully kept golf course, putting green and all? Well, imagine having to take care of that green... Keeping real grass that green and that short is a difficult task. But, one of the types of grass offered if you choose artificial grass is putting green grass. Some other products offered, depending on what your needs are, include sports turf, landscaping turf for those die-hard gardeners, pet turf for those who love their pets but not their muddy feet, and even playground turf for the little tikes. Thankfully, because of the advancement in the artificial grass industry, the worry about the product feeling real is no longer and issue. So many installation places offer artificial grass that feels too real to actual grass that anyone can be tricked and surprised when you share the news with them about how you keep your lawn so lush and green. This being said, it might be time to re-think your pro and con list...
Lastly, the cost is one of the main deciding factors because depending on where you live and what your lawn goals happen to be, this can lead many people to obtain an artificial lawn. Initially, artificial grass can be an expensive investment, depending on where you get it done, the size of your lawn, and the service time it may take to get the job done. But, comparing the first investment, which is only a one-time cost, to the continuity of maintenance on a regular lawn, the money saved is enough to make a wallet nice and healthy. Just as stated before, lawns take a lot of watering, fertilizing and even raking and irrigation if necessary.
In essence, it really comes down to what you want out of your lawn and how this becomes an addition to your life. If you are someone who loves the work and has the time needed to keep a lawn, then real grass is the answer for you. On the other hand, if you wish to just enjoy your lawn with little maintenance required while still reaping the benefits of a product that still feels like the real thing, then artificial grass is for you.  With the time you save, you are allotted more time for other things to do in different areas of your life, all the while not having to worry about making sure your front yard doesn't become a brown, lifeless mess.