Why Home Improvement, from Duct Cleaning to Plumbing is a "Service"
by Guest on Jun 11, 2019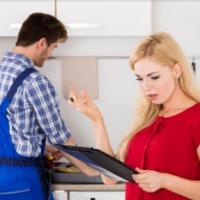 The service part of the economy plays a massive role in most world economies. Service is basically a transaction in which no physical goods are transferred from the seller to the buyer; in order terms, it is an intangible part of the economy. By application of resources, skill, ingenuity, and experience, service providers benefit service consumers.
The benefits linked to the delivery of service are held to be demonstrated by the buyer's willingness to make the exchange. The leader of the service industry and possibly the epitome of the service industry is none other than "Home Improvements"
The home improvement service industry is growing in leaps and bounds, giving much more than the earlier predictions for the GDP. Also, it is the biggest source of employment globally with construction booming and populations growing. The long list of home improvement services includes but is not limited to roofing, renovations, heating, air conditioning, pest control, landscaping, plumbing, electricity, solar power, duct/vent cleaning, garage doors, fencing, cabinetry, and much more.
Characteristics of a Service Intangibility vs Heterogeneous
Intangibility
Services are, by definition, elusive. They can never be manufactured, transported, or stored. Services cannot be stored up for future use. However, they are meant to be provided and consumed at the same time. In regard to this, the service provider must deliver the service when the service is needed pronto. The service does not manifest itself in a physical object that is independent of the provider. The service consumer is also inextricably linked to the delivery of services.
Heterogeneous (variability)
Every service delivered is made unique. It can never be exactly repeated due to the fact that the location, circumstances, and other conditions are different from one another, even if the same service is ordered by the consumer. Many services are considered as being near inconsistent and are usually adapted for each service consumer or service context.