8 Reasons You Need Spray Foam Insulation
by James Cummings on Jun 1, 2020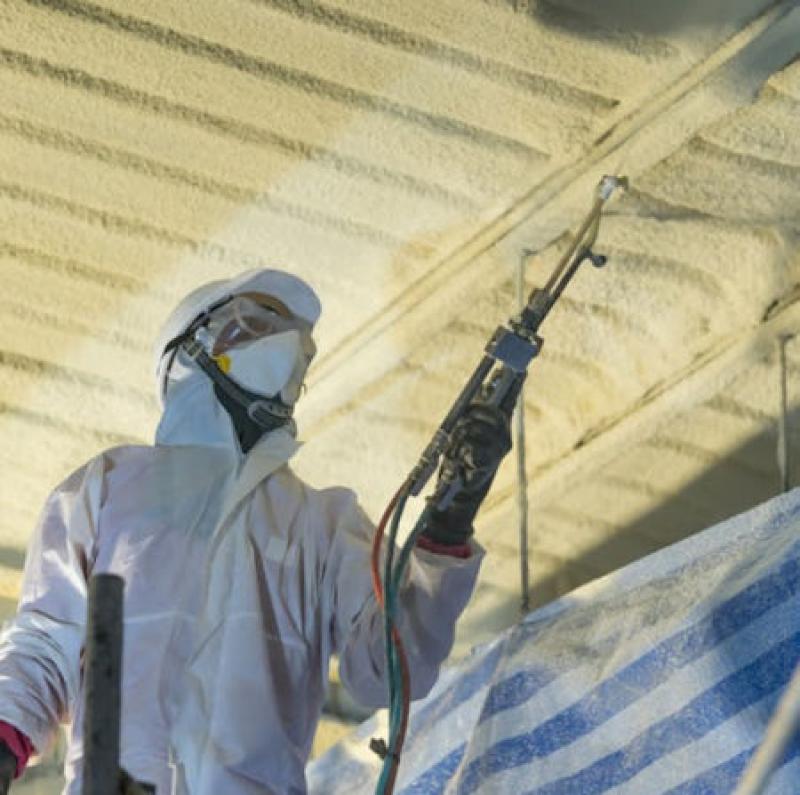 One question many homeowners are asking themselves is how to make their homes cooler in the summer or warmer in the winter. Whether during summer or in the depths of winter, it's vital to keep your home at a comfortable temperature. Spray foam insulation is one of the best modern insulation products for this. This material is made of polyol resin and isocyanate. This provides optimal thermal insulation for your home when sprayed into place.
If this year you are trying to decide the best way to winter your home, spray foam insulation has a wide range of advantages which include:
Enhanced HVAC Efficiency
Spray foam is designed to eliminate air leakage, due to its ability to expand and fill all cracks and crevices. Consequently, it helps prevent cold air from escaping and warm air from entering your home during the summer months. Spray foam helps retain heat indoors during the winter months and prevents cold air from flowing through cracks in your house. As a result, your HVAC system won't end up working overtime to keep a reasonable temperature within your home.
Enhanced Air Quality
Spray foam insulation is of considerable benefit, as it is a non - toxic choice. No hazardous chemicals, including formaldehyde, are released into your home or workplace from the chemical blend. A significant advantage of spray foam insulation is the ability to avoid allergens indoors, such as dust, mold, mildew, pollen, and other contaminants. 
These allergens not only move through open doors and windows into your home or office but find their way into your walls instead. Pest waste also affects air quality but insects and rodents are not drawn to spray foam because it is not suitable as food or shelter. If you want insulation that reduces the effects of allergy and asthma and minimizes environmental contamination, consider spray foam insulation.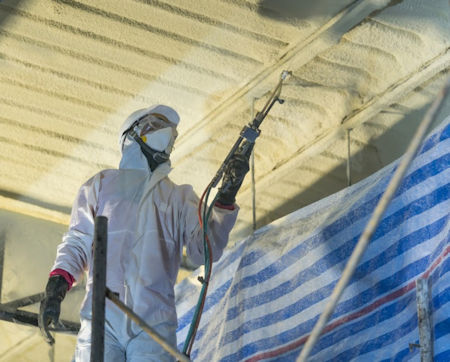 Lower Cooling and Heating Bills
Your heating and cooling bills will be much lower as a direct benefit from the increased HVAC quality which is made possible by spray foam insulation. You will also be able to "right-size" your HVAC systems by reducing the workload of your heating and refrigeration system. That is, once you remove air leaks, you may find that your current HVAC equipment is more efficient than your home needs. If this proves to be true, you should explore options for upgrading to equipment that suits your home better and which will cost less to run.
Reduces Moisture
The moisture that passes through your home's walls is mostly from the rain. You can reduce the amount of moisture coming into your house by sealing the walls with spray foam insulation and stopping mold and fungus damage that can be caused by moisture.
Provides an Airtight Barrier
Spray foam insulation creates an airtight shield that is 24 times less air-permeable than other products. This surpasses other forms of insulation as it can quickly extend and fill certain crevices that might otherwise have been left uncovered. 
The spray foam insulation's resistance output is R-6, which is shockingly the highest point in the industry.
Durable
If spray foam insulation is properly installed it will not worsen over time. It can last the house for life. With an affordable spray foam insulation installation technique and adequate long-term maintenance, its use on roofs can also last for more than 30 years. The insulation from the spray foam adheres extremely well to virtually all substrates and keeps its stiffness once dry.
Adds Strength to Structural Frames
The weight of the building supporting frames defines just how sturdy the structure is. Some kinds of insulation do little to enhance the building's capacity to stand up to the wrath of Mother Nature. Spray foam adds to the resilience of building structures by being one with the surface on which it is sprayed, as it stretches and fills every opening and crevice.
Eco-Friendly
The insulation of the spray foam is non - toxic during and after construction. The spray foam insulation we use does not contain CFCs, HCFCs, or any other ozone-depleting materials. 
Studies show that spray foam insulation mitigates the impact on the atmosphere and resources of residential, commercial, and industrial products significantly. 
Simply put, the advantages of using spray foam insulation far outweigh the inconvenience of producing the raw materials used to isolate spray foam. What's more, it can avoid re-roofing by applying spray foam to an existing roof.
Wrapping up
The advantages of spray foam insulation will make it important to everyone, regardless of whether their building is old or new. While the original cost is higher than other insulation types, it eventually helps you save money on your bills. This protects your home from moisture and cold during the winter. This protects it from heat during the summer. For those who value privacy, it's a good option too. The open spray foam insulation inhibits noise more effectively than any other insulation type I'll love your building structure too.
The closed type of cell adds strength to your walls and increases the value of your building. It also keeps you safe during earthquakes, heavy snows, or extreme winds.