The Top 5 Home Repairs You Should Not Do Yourself
by Boris Dzhingarov on Oct 26, 2015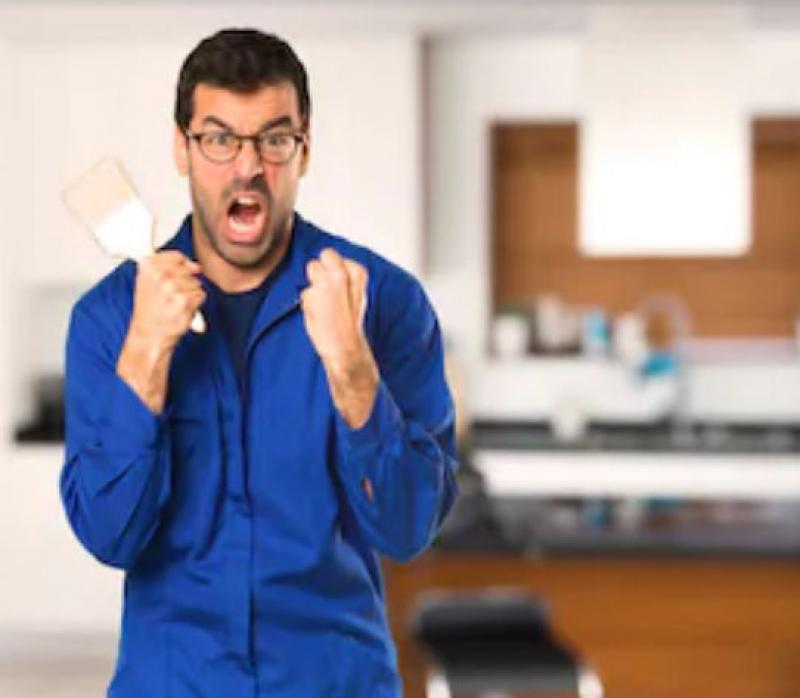 The first question many do-it-yourselfers often ask is, "How difficult can it be?" when they're about to start a project they've never attempted in the past. Unfortunately, many people have found the answer to this question the hard way. This is because while things look easy online, there are still a lot of home repair projects you shouldn't attempt yourself, but instead hire an experienced contractor. What are these projects?
Plumbing Repairs
Water always has a way of finding its way out when there is one. Unfortunately, the smallest leak can cause thousands of dollars in damage. While minor plumbing repairs can probably be managed, (e.g. replacing a faucet, changing a showerhead, or installing a new toilet), there are a lot of things you'll need a licensed plumber to do for you instead (e.g. modifying your plumbing system, rerouting sewer pipes, and working with copper pipes).
Projects Involving Electricity
Electrical projects are much more dangerous than plumbing ones because there's live electricity involved, which could not only injure you but could also burn your house down. Of course, you can turn off the breaker switch and use a voltmeter to make sure it's off. However, if you're doing anything more than changing a light switch or installing a ceiling fan, you should hire a professional to do the work for you. This is important because there are times you'll need a permit (e.g. extending or replacing circuits).
Asbestos Removal
Asbestos was originally used to insulate homes and businesses but later it was found to contain cancer causing toxins so it can no longer be used in such massive amounts. If your home has a lot of asbestos in it and you want it removed, you should hire an asbestos abatement team because laws are governing how it's removed and disposed of.
Roofing Repairs
It's easy to fall off a roof, especially one that's slanted. So, while you can easily repair a few shingles by yourself or even clean your gutters, anything else can cause you to grow really tired and slip off your roof. This type of work also requires a lot of experience since you must do it right to avoid leaks, which could result in expensive water damage.
Gas Appliance Repairs
Most of today's homes now have several different appliances that run off gas (e.g. the clothes dryer, oven, and the hot water heater). It does not always repair work that causes problems. Sometimes you simply move your stove the wrong way and it starts leaking. While you may feel as though you could replace a hot water tank, you should let the experts do it for you because, like water, if gas can find a way out, it will. Each year more than 400 people in the US alone die from gas leaks they didn't even know existed.
This should give you a better understanding of what DIY projects you can do yourself, as well as those you should never attempt to do yourself.