Clawfoot Tub Style for Contemporary Bathrooms
by Guest Post on May 25, 2012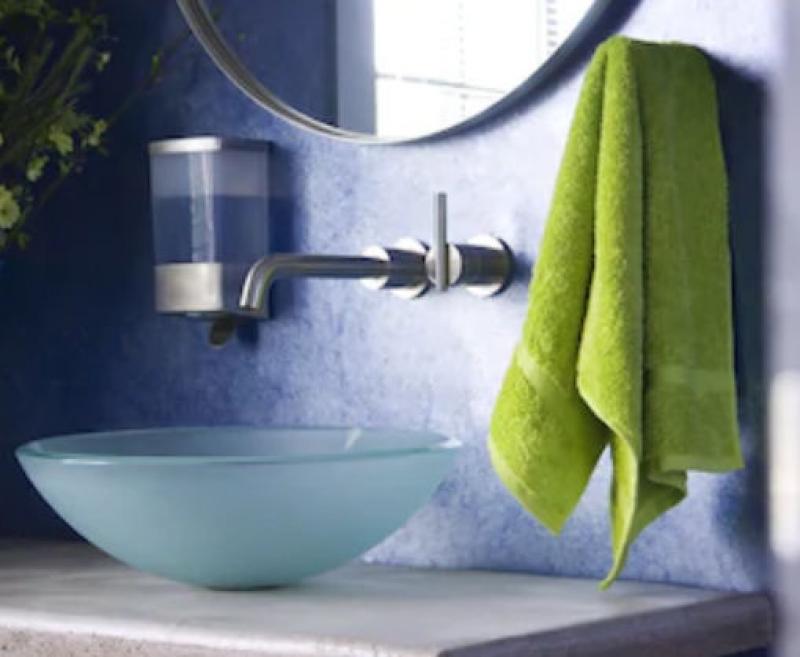 Perhaps the most helpful suggestions to create allure in your home would be by improving your bathroom. It's a room that profoundly impacts the market value and visual appeal of your property. A bathroom is a place in your home which can be used as a stylish retreat, which can be essential to a balanced life in a chaotic world.
Clawfoot bathtubs are a popular choice for the present day property owners and good reason. The style of these classic reproductions revives warm thoughts of the Victorian period. This era, which has garnered steady support from designers for decades, is now growing even faster in popularity. Manufacturers have directed their attention to designing bathtubs and fixtures to accommodate the desires of the homeowner seeking to reproduce the look of this classic period. While it's true the old fashioned cast iron tubs are still very popular, today you can also purchase acrylic clawfoot tubs that use the same faucets, fixtures, and even shower enclosures.
Clawfoot bathtub faucets can be bought in four mounting orientations: (the way they attached in proximity to the bathtub) bathtub wall mounted, bathroom wall-mounted, free-standing and rim/deck mounted. The most popular set up throughout the country will probably be the tub wall mounted (usually 3 3/8" on center), even though many consumers are opting to go along with faucets attached to the deck (usually 7" on center). Doing this takes up a lot less bathtub space and provides an interesting and appealing look to the bathtub as well.
There are 6 different kinds of finishes you can use for your clawfoot bathtub fixtures: polished chrome, polished nickel, polished brass, antique bronze, oil rubbed bronze and satin nickel (AKA Matte Nickel or brushed nickel). Not all plumbing parts are available in all finishes, so be aware of matching the fixture finishes being sure they are compatible with the other elements of the plumbing (especially with lower cost faucets often only available in chrome).
As you are deciding on your style of faucet for your clawfoot tub, make sure to choose the correct faucet orientation for your tub. For example, if you wish to have the water run from the floor through the top rim of the tub, you would be looking for a faucet and corresponding supply lines for the "deck mounted" orientation. Also, be sure to pick out a matching finish for the waste/overflow drain line, along with the supply lines. Supply lines are used for freestanding, deck mounted and tub wall mounted orientations. Supply lines are a pair of hot and cold water pipes that are exposed and come in a finish that matches your other plumbing. They function to move water from the floor (typically) to the faucet where it is mounted on the tub in one of two locations or directly to the faucet, separate from the tub if "free standing".
While looking for your clawfoot tub faucets, make sure that it possesses a shower diverter if you feel you may want to incorporate an overhead shower enclosure or handheld shower in the future. The diverter is just an opening on the rear of the faucet body which would typically receive a handheld shower cradle or a 5/8" O.D. riser (to go to an overhead shower). Many faucets do not have this diverter and without it, integrating a shower later down the line is not possible. Should you want both a handheld shower in addition to an overhead shower, contact a retailer who specializes in this type of product and can guide you on the specific parts required.
Faucet handles and choices will differ depending on the unit. The most popular style for vintage faucets would be the cross handles which look similar to a plus sign. This style of handle is most appropriate for forward facing handles (meaning you are looking at the "+" shape when in the tub). Sometimes using cross handles on faucets where the handles are on the side (would be seen as a profile "I"), are often tougher to clasp when your fingers are between the handle and the tub wall. The second most popular handle design is the lever handle, which can function with both front and profile mounts on a faucet. Both styles of the handles are commonly available in porcelain, a matching finish or part porcelain and matching finish.
There are plenty of retailers to choose from if you are in the market for creating a classic style bathroom. Today, with the large selections of makers, models, and styles available, you'll certainly find the tub and fixtures that are just right for you.
Thanks to the timeless style of clawfoot tubs, vintage styles faucets, and accessories, your bathroom will always be in vogue, thereby diminishing the temptation to remodel again in the future.
A properly selected clawfoot tub for space, with matching fixtures and décor will naturally evoke a sense of peacefulness for the homeowner. The moment any visitor walks into a bathroom with a claw foot bath and gleaming luxurious fixtures, the response is almost always that of envy.
Classic Clawfoot Tubs offers beautiful vintage style clawfoot bathtubs, antique reproduction faucets and fixtures, and more. They offer free shipping on all orders, regardless of weight.