Are Annual Maintenance Contracts For Your HVAC Unit Necessary?
by Guest on Apr 19, 2018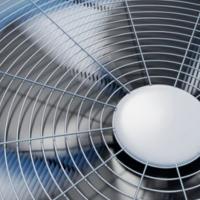 An HVAC (Heating, Ventilation and Air-Conditioning) system or unit is very important as it takes care of all the heating, ventilation, and air conditioning requirements of a building. If the air conditioning malfunctions during summer or if the heating is not up to the mark during peak winter, it can cause a lot of problems for the people living or working in the building.
To ensure that the HVAC system is working optimally, it is necessary to maintain it properly. You can make it a point to contact an HVAC service provider whenever you need maintenance or better still you can opt for an annual maintenance contract.
An annual maintenance contract is also known as an annual service contract. An annual maintenance contract is a contract between two entities, you and the HVAC service company. Many people think that annual maintenance contracts are unnecessary and are just a waste of money. But it is not the case; the benefits of annual maintenance contracts far outweigh the disadvantages. There are many types of contracts, some HVAC service contracts are for just cleaning the unit and basic tuning before the beginning of summer or before the beginning of winter. Other service contracts include repairs and changes to parts such as furnace filters etc. While there are even better contracts that include complete maintenance and repairs along with prioritizing your requirements. The difference between each contract is the cost, if you pay more you get a lot of services and when you pay less you get the basic maintenance services. So you need to do your research and opt for the best service contract that suits you.
The biggest advantage of an annual maintenance contract is the fact that your system will be cleaned and any problems found and rectified before the summer season or winter season begins. The tune-up of the HVAC system ensures that your system functions efficiently and this, in turn, means less consumption of energy and lesser energy bills. Without an annual maintenance contract, you would have to contact an HVAC service company and ask them to visit. But getting a qualified technician to come and service your system would not be easy during peak season. However, when you have an annual maintenance contract, the HVAC service provider will contact you and set up a convenient time to come and service your HVAC unit. The service provider would be duty-bound to service your unit a few times a year or as mentioned in the contract.
Do not opt for an annual maintenance contract if you have a new HVAC unit that is still under a manufacturer's warranty. In some cases, the manufacturer's warranty would be void if you do not have an annual maintenance contract, in such cases you should opt for the annual contract.
The only drawback with annual maintenance contracts is that you have to pay the cost year on year. Even if there are no major repairs you have to pay the amount you have contracted for. For example, if you are paying $300 a year and there are no major repairs for 4 years, you would have spent $1200, whereas you could have got the servicing done for a lot less. So, evaluate the costs involved and then make an informed decision.