5 Signs That You Need a Professional to Fix Your Cooling Failure
by Guest on Apr 23, 2018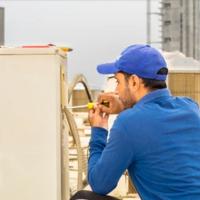 The last thing you need in your home at the height of summer is a failed air conditioning (AC) system. You normally want to fight back the high temperatures by turning on the air conditioner. But sometimes the system just won't work, and it can be frustrating.
Oftentimes you'll know that your AC needs repair because it simply stops functioning. However, it's not always that obvious. Here are five less obvious signs that you need to have a professional inspect your air conditioner.
1. Your air conditioning system blowing warm air
Normally you expect your air conditioner to generate cold air when you turn it on. Unfortunately, sometimes what you get is the opposite.
In any case, AC blowing hot or warm air would be a sign that something is off with the system and that you need the help of credentialed air conditioners professionals to get it fixed.
AC blowing hot air can be a result of the outside unit running being low on refrigerant or a problem with the compressor. Unless you are a professional yourself, you won't be able to pinpoint the problem, and the services of an expert will come in handy.
2. Presence of moisture inside your ducts
An AC in its proper working condition is designed to handle moisture from the air by pulling it into the unit and cooling it. Excessive moisture on the ducts, therefore, signals a problem with the condensation drain pan or drain line. Consider calling up an air conditioning professional to evaluate and resolve this problem immediately since the moisture might sometimes not be water, but leaked coolant from the AC system. The coolant is a toxic liquid, thus requires immediate cleaning to prevent it from hurting the health of the family.
3. Strange smells coming from the AC unit 
One problem that you may encounter with your air conditioning unit is burning through of the system's wire insulation. As a sign, the unit starts to emit some foul, metallic smell. Sometimes mold can also grow in your ducts or inside of your AC system causing it to emit a musty smell. Whichever the case; if you notice this problem, be sure to summon an expert to diagnose and resolve the problem ASAP.
4. Strange sounds coming from air conditioning unit
Sometimes your air conditioning unit just starts to produce sounds that it shouldn't, or it might just be the usual noises but louder than usual. Whatever the case, you'll know it is unusual when you hear it; at which point you should have a technician diagnose the problem.
5. Unusually higher cooling bills
You often know how much should go into your air conditioning budget allocation. If you notice an unusual spike in your energy bills, chances are that your AC system is broken in a manner that causes it to work inefficiently. This inefficiency could mean working harder only to emit less cooling per time. An AC repair specialist can help restore your system back to its proper working condition.
Conclusion
Air conditioning is particularly essential during summer. Ensure that your AC system works properly to your life and that of your family comfortable during these hot months. With little help from an expert, you can be sure that your AC system will do its job.