5 Creative Ways to Organise Your Office
by Guest on Jan 6, 2017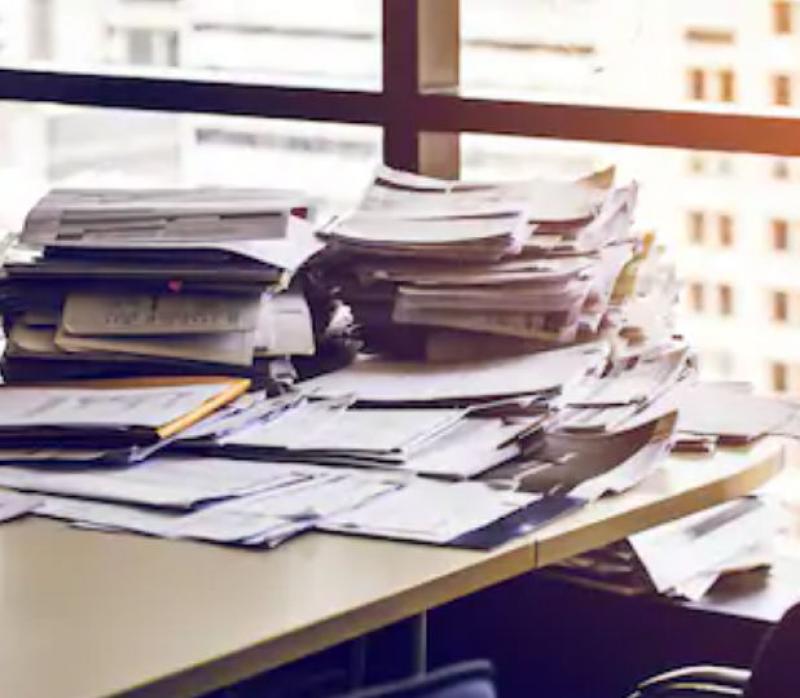 We all know the struggle of having of messy office and an even messier desk. We just never seem to have the time to clean and organize everything so we can be productive. Other items on our agenda just seem to take up too much time and before we know it, it's the end of the day and there's no time to organize.
However, there are plenty of creative ways that you can organize your office and desk. Don't just wait for the janitorial service to do it for you! Keep reading to get some new ideas for how you can clean up that clutter.
1. Paint Your Own Storage Boxes to Hold Your Mess.
If you want to have some pops of color in your office, this idea for your storage boxes is perfect for you. And who wouldn't want to add a little bit of color to your boring grey office?
You can buy some cheap wooden boxes from the local store and paint them in various patterns and colors with acrylic paint. Depending on how much you have to store, you can buy a combination of smaller boxes to put on your desk and larger boxes to store in the corner somewhere.
This is so much more pleasing to the eye than regular cardboard boxes you might be using otherwise.
2. Make Your Own Belt Memo Board.
Have you ever thought that there could be some uses for those old belts you never wear anymore? Well, good thing you're reading this article because we have the perfect use for them!
Just glue two pieces of dark or light wood together and hammer your old belts horizontally across them. Hang the boards on your office wall and you have a fantastic DIY memo board that you can hang up all of those notes you'll probably never read on.
3. DIY A Cork Pen & Pencil Holder So You'll Never Lose Them Again.
We all know the struggle of losing our pens and pencils because we just throw them around the office when we're done with them. A solution to that is to take six cork trivets, drill holes in them about halfway deep, and you'll find yourself with a fantastic pen and pencil holder. You can also pin notes onto them for when you have urgent matters to remember!
4. Magnetic Desk Accessories to Hold Paperclips and Other Metal Objects.
This is one of the easiest ways to keep all of your paperclips and other small metal objects together. These things always seem to get lost and end up in the weirdest places, don't they?
You can buy a couple of small paper circular boxes from your local craft store, glue some magnets on the inside of them, and your paper clips and other metal things will stick right on. Plus, you can decorate the outside of the boxes with any designs and colors you want. You can even have them match the storage boxes you made in the first point!
5. Create Your Own Charging Station to Hide Any Tangled Cords.
Last up, this is the perfect solution for any of you that hate having the charging cords for your iPhone, iPad, laptop, etc. all tangled up in the corner of the room. Just take a simple shoebox that you have laying around the house, decorate the outside with wrapping paper or some more acrylic paint, make one hole on each of the longer sides of the box, and then stick a power strip inside the box. You'll be able to keep all of your charging cords wrapped up in the side of the box so it's no longer an unsightly mess!
And there you go! Your office should be the epitome of organization now. All of your colleagues are going to be so jealous when they come in and see how great your office and desk looks.