5 Things to Know About Tuckpointing
by Nick dean on Jun 13, 2019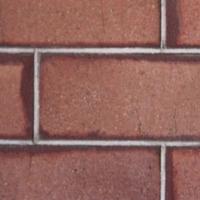 Stone and masonry are virtually maintenance-free which is great news for a homeowner, however, it is not completely maintenance-free. Bricks and stone can last over 100 years if it's well kept and the mortar between each brick can last 20-30 years as well, but the weather will ultimately always triumph over your bricks, which is why tuckpointing will need to be done every now and then. If you're seeing your mortar joints cracking, breaking, crumbling, or letting moisture penetrate then it's time you call a local tuckpointing company to help you with this process. Here are five things you should know about this procedure.
What is tuckpointing?
Tuckpointing is the process of removing old mortar joints between bricks and reapplying new mortar. This is done for several reasons but ultimately it's for aesthetic purposes and because the existing mortar is crumbling or allowing moisture to penetrate into the brick. Depending on the area you need to be covered, tuckpointing can be an extremely labor intensive project so it's best to have the proper tools and the right people for the job.
When to tuckpoint
There are essentially two ways to tell that you might need tuckpointing work done to your home, either you can visually see that your existing mortar is deteriorating - cracking, flaking, chipping, breaking, etc, or you can do a quick key test. The key test is extremely simple and involves you scraping your key on the mortar. If you see mortar dust blowing as your rub your key along the joints then it's a clear sign that you should consider getting brick work done, however, if you don't see any dust then you likely don't have to be concerned about it at the moment.
Why should I tuckpoint?
Tuckpointing isn't only about aesthetics, it actually serves a very important purpose. As the seasons pass, especially up north where winters are extremely harsh, mother nature will naturally erode the existing mortar. With time, wind, rain, and snow will eventually wither away what is there until moisture starts getting in between the joints and starts a process called spalling. As moisture enters the brick, freezing weather causes the water to expand slightly fracturing the brick from within. As the temperatures get warmer, the water melts but leaves a crack in the brick. The following year the water will form ice and will cause the brick to crack even more, until eventually years later the brick completely loses its structure and needs to be replaced. Often times it's not just one brick that needs to be replaced but an entire wall. This is when it gets very labor intensive and costly.
When is it too late?
It takes a long time before your brick cannot be salvaged, but eventually, it does happen. You'll be able to clearly see that the brick is crumbling and easily deteriorating. It will lose its structure and will even lose its color compared to the other bricks. When it gets to that point, it's too costly to repair or replace anything, it's simply the easiest and cheapest to tear down the wall and relay the entire thing. 
How much does tuckpointing cost?
The process of tuckpointing can vary based on what area of the country you are located but, on average, you can expect to pay anywhere between $250 on the low end for a 20 sqft space to $1,000 for the same square footage depending on the amount of work that needs to be done. The average pricing for a 20 sqft wall is about $500. Since this is a very time intensive and skilled job, most of the cost will come in the way of labor charges.
If you are experiencing any of these along your foundation wall or even up towards your chimney, call your local tuckpointer to get an estimate, Just like your dentist will tell you, if you don't address the issue, it will only get worse.