Home Improvement Tips for the New Year
by Guest on Jan 14, 2013

If people want to keep their New Year's resolutions, it is important to make realistic resolutions. One of the most realistic resolutions to make is updates to a person's home. As the housing market continuously improves, people need to make sure the values of their homes are increasing. For example, NY Real Estate properties are some of the most popular homes on the market; therefore, the people in these homes should be sure that they complete home renovation projects this year. A few of the most important home renovation projects that people should complete this year are making their homes more energy-efficient, adding new paint colors to their walls, and tightening up the exterior.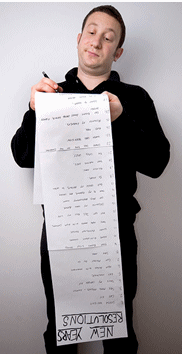 As people begin to look for homes to buy, many people are looking for homes that will allow them to save money. One of the easiest ways to save money is to have an energy-efficient home. There are several steps that people can take to make their homes more energy-efficient. The first step is to be sure that the home is properly insulated. The second step is to repair any cracks near the windows and doors. Once the cracks are sealed, more air will stay inside the home. The final step is to buy energy-efficient windows. After the homeowner has invested in these energy saving strategies, his or her home will be more attractive to potential buyers.
Another important resolution to make is to update the paint colors throughout the home. If the entire home is painted one color, this will be a great time to change the colors. Bright colors are still not recommended; however, choosing paint colors that have a high gloss will be beneficial. Rather than touch-ups, the entire home should be painted. Even if the kids in the home desire to have bright pinks or yellows, it is important to refrain from painting the rooms in those bright colors. Bright colors will turn away potential buyers, and they will eventually lead to a property value deduction.
On your next power walk, do a couple of laps around your house. It may be enlightening. Is the once carefully groomed landscape overgrown and tired looking? How impressed are you with the way the concrete driveway and sidewalks have held up? A new face on an old exterior should be your top resolution for an improved home. There are many ways that you can fix up the exterior of your home. First and foremost, ensuring that your landscaping is clean and neat will without a doubt attract potential buyers. Also, clean siding that isn't cracked is important when you are showing your house. Replacing those couple pieces of siding that haven't aged well can make a huge difference. Lastly, keeping your shutters spotless is crucial in the appearance of your home. So break out the pressure washer and make sure you are spotless!
Instead of trying the newest diets this year, people should make more realistic New Year's resolutions. These resolutions can begin with improving their home to lead to an increase in property value.   
This information was written by Ken Torrino, web relations for Elliman, brokers for New York City Real Estate.