A Brief Guide to Stucco and its Benefits
by Bonnie Phillips on Jul 11, 2020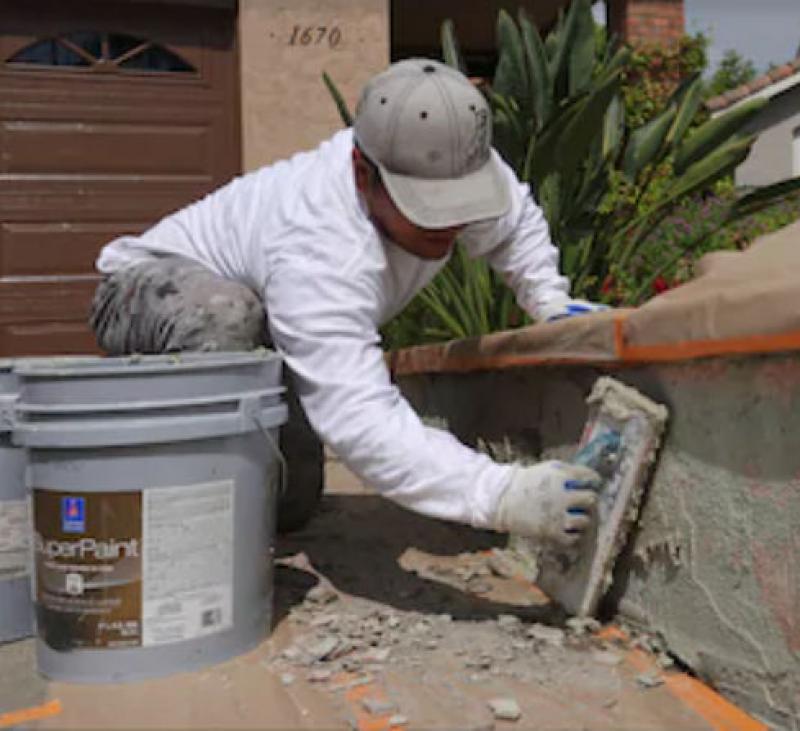 Stucco is being widely used for its long-lasting life that comes with minimal maintenance. Stucco siding, since its inception, has been popular among many house owners. No doubt stucco is the best choice for home exteriors, but it is equally essential to know more about the product. This will not only help in better maintenance but will also provide a complete knowledge of the stucco that is being used.
The beauty that stucco gives to the exteriors of the house is unbelievable. You can only imagine how jealous your neighbors can be when they see your explicitly beautiful exterior walls.
So, what is stucco siding made of?
Stucco is basically made up of Portland cement, lime, sand, and water. These are combined in the right proportion to give the best of siding effects. These components make sure that the stucco has long-lasting effects. Stucco can also be used for the repair works of the exteriors of the house.
Nevertheless, stucco repairs are extremely cheap compared to other concrete, and that's why they are preferred over others. At the same time, the lime and sand make stucco suitable for all kinds of weather. Also, the wear and tear of your exterior walls is no more an issue if you prefer to use stucco sidings.
Other benefits of stucco for your home exterior
The benefits of stucco are uncountable. From durability to beautification, from low maintenance to fire resistivity, stucco provides everything.
Stucco assures that there is zero color depletion, as the color pigments are already added in the stucco, not before or after its application. Also, the colors and textures that can be added to stucco can be completely customized according to the owner's wishes, and thus there are infinite options that can be provided by the stucco company to choose from.
How to make stucco last?
Due to its porous nature, stucco has to be saved in the moist areas, and the stucco contractors need to make sure of that. Also, the areas wherein the moisture content are the highest should be covered with bricks. It is observed that the area which is the most vulnerable to moisture is the base of the house. So, even here it is recommended to cover the area with bricks before any of the stucco work begins.
How is stucco maintained?
Of course, stucco requires minimum maintenance, but it is always better to get it professionally checked once a while, depending on the weather conditions. Meanwhile, some little steps by the owner can also contribute to maintaining the exterior for decades.
These steps are majorly just three steps- clean, seal, and prevent further problems. You should keep your stucco clean and remove molds and stains regularly. Sealing your stucco, although is less frequent, it is required to avoid the entering of moisture. And lastly, preventing little problems like sealing cracks and repair works of the moisture areas properly can help your stucco stay longer than you can imagine.