Save Money - Do Your Own Home Repairs
by Guest Post on May 15, 2012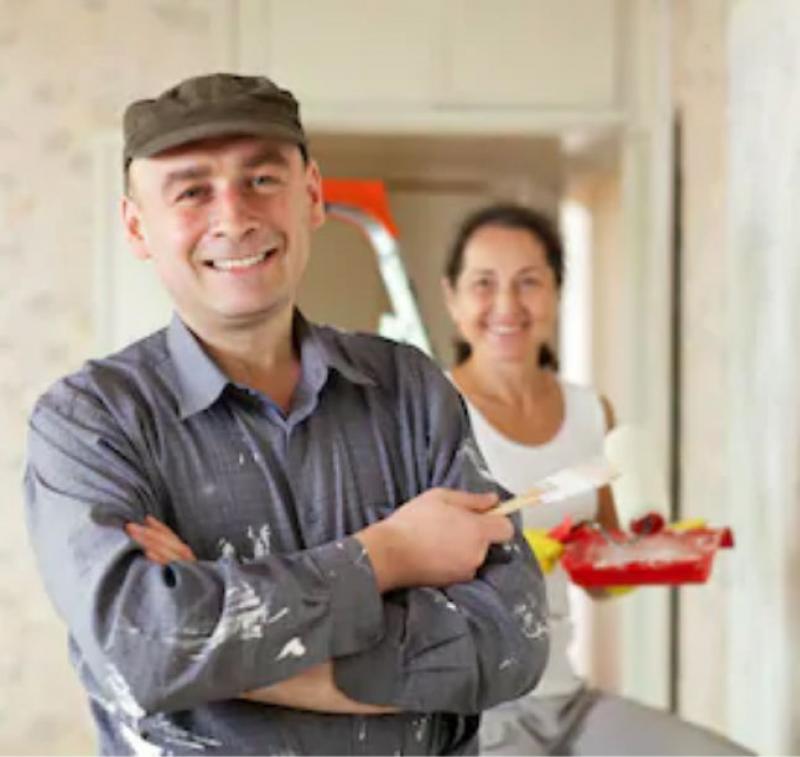 You may have little experience with hand or power tools, but once you realize how much money you can save by doing your home repairs, you are going to become a dedicated do-it-yourselfer. The contemporary home contains an amazingly complex array of construction, electrical, hydraulic, and mechanical elements, any of which can break down or require maintenance from time to time. It is very costly to hire someone to deal with each problem as it appears and you can save money by learning to do much of it yourself whether you are male or female, young or old.
What do you need to do your home improvement:
A systematic approach to problem-solving;
Guidance in making simple repairs, an Internet source of information, appliance manuals;
Some basic tools;
An understanding of your limitations, don't try re-wiring your house or taking your oil furnace apart;
Confidence that, like everyone else, you can cope with simple, essential, money-saving jobs; and, finally,
A Few Tips on Home Repairs
First, check the warranty: If a warranty is in force for anything that has broken down, you will invalidate it by trying to repair the problem yourself. Call the retailer or manufacturer and let them deal with it.
Look for a simple solution: Does it need to be plugged in? Do batteries need to be replaced? Has a fuse blown? Do you need to tighten a screw?
Take safety precautions: If it is an electrical problem, turn off the electricity before starting to work; if it is a dripping tap, make sure the water is turned off before attempting to repair it.
Read the manual or study the instructions you have downloaded. If you are taking something apart, lay the pieces out carefully and keep track of the order in which they must be replaced.
Assemble all the tools you need for the job.
Think of the money you are about to save.
The Basic Tools for Home Repairs
For general repairs, you need (more or less):

two types of hand screwdrivers (Phillips and regular flat) in two sizes each, and
a power drill/driver, either a plug-in or cordless like Bosch cordless drills, which will perform as a drill and a screwdriver;
three pliers (multiple-joint, slip-joint, and locking grip);
a standard hammer;
three types of wrenches (socket, open-end adjustable, and Allen);
a hand crosscut saw, and a power jigsaw;
a measuring tape, a staple gun, a wire brush for cleaning, and paintbrushes for painting;
various sizes of metal and wood screws and anchors, and an assortment of finishing and common nails;
caulking, glue, sandpaper, spackling paste or fill, duct tape, penetrating and machine oil; and
earplugs, safety goggles, and gloves.

For plumbing, add:
For electrical work, add:

electrical tape and a variety of wire nuts, a wire stripper, and needle-nose pliers.
There is no need to buy everything at once but have the basic tools and add more items as you need them. After gaining some experience, you will want more power tools so that you can work faster. A lot of repair work and simple building jobs can be done with inexpensive hand saws, and a crosscut, a hacksaw, and a keyhole saw should take of things. If you decide to add crown molding throughout the house or repair the roof, you will want to look at power saws like a circular saw and a sliding miter saw. A radial arm saw is perfect for furniture construction.
It is great to know that in an emergency you will have the tools and the experience to deal with the worst problems. You will know how to shut off the water and the gas; what to do with cracked and broken windows, frozen or burst pipes, or a leaking roof; and the confidence to try making home repairs for almost anything that does not require a professional service person.