Metallic Finishes & Accents
by Hannah Parker on Oct 14, 2013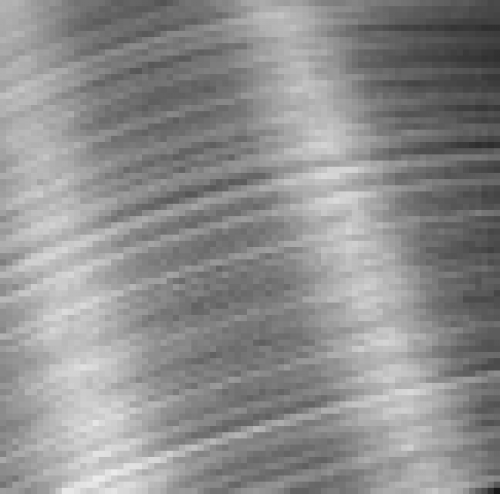 It can sometimes be hard to achieve a fresh and stylish décor in your home that oozes elegance and sophistication but stays far away from clinical masculine details. Metallics bring a luxurious feel into the home and can help you achieve a modern, glamorous space that can work within a smart and comfortable home.
Metallic design is nothing new of course, the romans fashioned many things out of metal and other shiny materials to add a beautiful style to their homes. This year, catwalks around the world have used metallic as their inspiration, so after placing itself fully as a fashion frenzy, the trend is flying straight into our homes.
You are not, of course, going to the run to the nearest shop and by metallic paint, metallic carpets and piles of metallic furniture; it's all about being subtle and bringing the beautiful metallic tones into your home in a sleek and understated manner.
But where do you start? Check out these great tips on incorporating metallic finishes and accents into your home:
Bedroom
Starting in your bedroom, the easiest way to incorporate metallic accents is through your bedding. You can get some gorgeous linen from a range of stores both online and offline that will provide a nice range of styles and patterns for you to choose from.
If you don't want to change all your bedding, then for a more subtle finish you could simply get some gorgeous small cushions to decorate your bed with to add just a shimmer of metallic accents.
Sitting Room
The sitting room is a comfortable entertainment room that really suits a more jazzy finish. One of the best ways to bring some sparkly metallic additions to your sitting room is with your furniture.
Make bold statement with a gorgeous metallic corner sofa that can be the focus of your room whatever the rest of the interior is designed like. Pastel colours mix brilliantly with metallic and would make a great addition on your sitting room walls to really make the room pop and come to life. To get a great overview of the style, check out online sofa retailers like HelloSofas.com
Kitchen
The kitchen can often be one of the harder rooms to bring style to, with all the side boards and utensils taking up a quite a lot of room, it can be quite overwhelming working out where to begin.
A nice way to start is with your table cloth and curtains. By bringing a nice shimmering material into these two more subtle details, you will still achieve a beautiful metallic feel, but it won't take over your kitchen and drown the rest of the room and furnishings.
Bathroom
One of the smaller rooms in a home, the bathroom can also be hard to bring a glamorous style to without making it feel small and tacky.
A really nice tip for bathrooms is to paint just one wall with a gorgeous metallic colour and place a mirror on the wall opposite. Metallics work really well with light and will reflect a lovely glisten around the rest of the room.
Hallway
If you want to start small and aren't' quite ready to take a leap of faith into full on metallics, then your hallway is a great place to try out new things and experiment with a range of colours.
Hallways can be a fantastic place to put accessories, so why not try a nice big mirror with a metallic frame, or even some metallic vases full of flowers to freshen up the space. One new trend is stunning wall art, such as silver swirls and gold butterflies, it goes straight onto your wall and can really provide a smart yet feminine feel to your home.
Summary
There is no need to be fearful when adopting the metallic trend into your home. If you want to keep it as simple as possible, then try to remember that black and gold go perfectly together and silver and ivory and particularly complimentary.
Use materials and a variety of textures to help emphasise different areas of rooms and to draw the eye to a particular furnishing such as table or sofa.