How to Create Space in an Already Compact Room
by Guest Post on Mar 6, 2021

Everyone is always trying to create more space in their homes. I'm sure that there's one room in your house that's smaller than all the others and that you wish you could increase the size! Well, there are a few tips you can do to encourage the illusion of space within an already compact room and there are not as difficult or as expensive as you may think! So if your house or room is a little on the compact and cozy side and you want it to seem a little bit bigger, follow these tips below!
Get It Off The Floor
Is there anything on the floor that you can put on the walls? What I mean by that is, can you put shelves up on the wall and put your books, and photos (for example) on the walls instead. By doing this you're saving floor space and moving it to the sides of the room and out the way. Likewise, consider wall mounting your television. You'll be surprised how much room it saves!
Compact and Simple
Anything in the room that is big and clunky, look and see if there's a smaller alternative. Do you need that 6-foot high floor lamp with that imposing base? Probably not. Likewise, do you need that 3 meters long and 4-foot deep thigh high radiator to heat the room? Not; get a compact radiator instead! Look at your options and decide accordingly.
Natural Light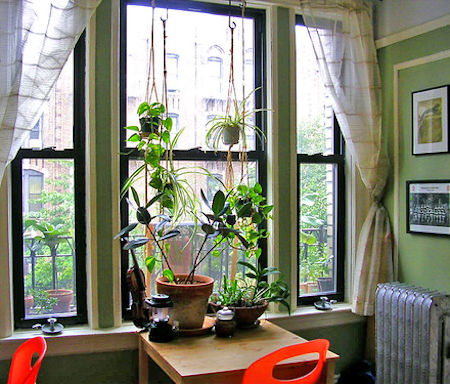 Letting in as much natural light as possible is a common trick that lots of people use, especially when trying to sell their house in the future. The more natural light gives the illusion of having more space in the room. open up those windows and curtains as much as possible!
Remove Unnecessary Items
Do you need that side table next to the sofa? Is it really necessary to have that extra chair in the corner? How about that bookcase, is that needed? What I'm saying is, if it's not needed to get rid of it! Simple. Create space by removing things you don't need in that room.