Sunday Afternoon DIY Ideas for the Kitchen
by Guest on Sep 26, 2011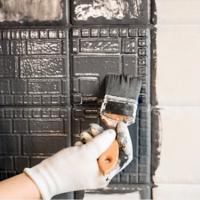 Sundays are usually one of the laziest days of the week, as people try to relax ahead of going back to work the next day. But because there aren't usually concrete plans on a Sunday afternoon, it's a great time to do some little bits of DIY around the house.
If you're a fan of luxury kitchens, but you feel your own room falls somewhat short of the mark, you might want to use your free time at the weekends to do something about this. Even if you only want to spend a little bit of time doing work around the home, you'll be able to make some big changes to the space if you do the right things.
A lick of paint can make a huge difference to a kitchen. Using some bright colors or bold patterns, you could give your assembled kitchen cabinets a bit of a makeover. Bright shades are particularly popular this year and they can add something a bit different to a kitchen space. Even if you choose not to get your paintbrush out, you can still put some color in the room. One great Sunday afternoon activity could be to create a mosaic out of tiny tiles on the wall in your kitchen. Putting this just above the hob is a great idea and you could choose to do any design you want.
Another way of revamping your kitchen is by decorating the furniture. If you want to make a table and chairs in your kitchen look a bit different, you could make some new fabric cushions to complement the décor in your home. The same fabric could be used to create curtains and it could even be used for panels on the kitchen units.
You can spend as long a time as you want to do some DIY around your kitchen on a Sunday afternoon, so it's entirely up to you how big a task you try to tackle.