Types of Bathroom Taps: How to Pick the Right One for Your Need
by Guest on Mar 4, 2013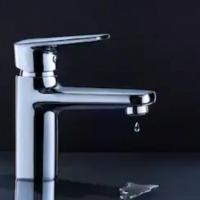 It is essential to choose the right tap that can uplift not only the look but also the overall functionality of your bathroom. While selecting a tap, you have to consider many factors such as the type of basin and supply conditions because they will affect the design and functionality of the tap as well. Ultimately, of all, water systems tend to influence the tap performance greatly. Moreover, it is crucial to ensure the compatibility of the current water supply with your tap. But this assurance needs knowledge of the different types of water systems as well as taps. Therefore, in this article, let's look at the different types of bathroom taps.
Overview of Main Tap Types
The market is overflowing with different finishes and shapes when it comes to choosing taps. However, on a broad basis, there exist some basic types of taps due to changing faucet design and technology that have made waterfall and no-touch styles popular. However, if you see it under the sink or above the bathtub, you will mostly come across one of the following arrangements.
Compression Taps
These are traditional taps that come with two handles each of which possesses a valve to control water flow as well as a washer for forming a pressure seal. This design is the one that most of us must have used during childhood. The problem with this style is its irritating drip although it is easier to look after it in terms of maintenance. As of today, these taps are been replaced by modern ones.
Cartridge or Washerless Taps
As the name suggests, the design removes the need to utilize a stem cartridge for regulating the flow of water while washing. Promoted as an ideal solution for a leaky washer tap, a cartridge faucet is less susceptible to drips. You will find these taps in two varieties: With one handle and with two handles. Single-handed versions can be lifted up and down for controlling volume and can be moved sideways for regulating temperature. On the other hand, two-handed versions may appear similar to compression taps. However, these varieties are prone to wear out.
Mixer Taps
As the name suggests, these taps offer both hot and cold water from one jet. Controlled by the levers, these taps are ideal for bathing or showers.
Wall Mounted Taps
Go for these taps if you lack sufficient bench space for installing the water devices or you wish to install bath taps in a unique way. You can find these taps in different types of traditional to modern patterns.
Ball Taps
These ones feature a rotating handle that controls the temperature and flow as well as a ball joint mounted on the middle post. The design is quite easy to identify. However, the major problem with these taps is it contains small parts that may leak.
Disc Taps
These are modern taps that come with two ceramic discs and a middle cylinder for regulating flow and temperature. They are meant for those who do not like leaks at all. However, they are the most expensive ones.
With these types unveiled, it will now be easy for you to choose the right tap.