Find the Right Shower Door for You
by Guest Post on Jul 21, 2014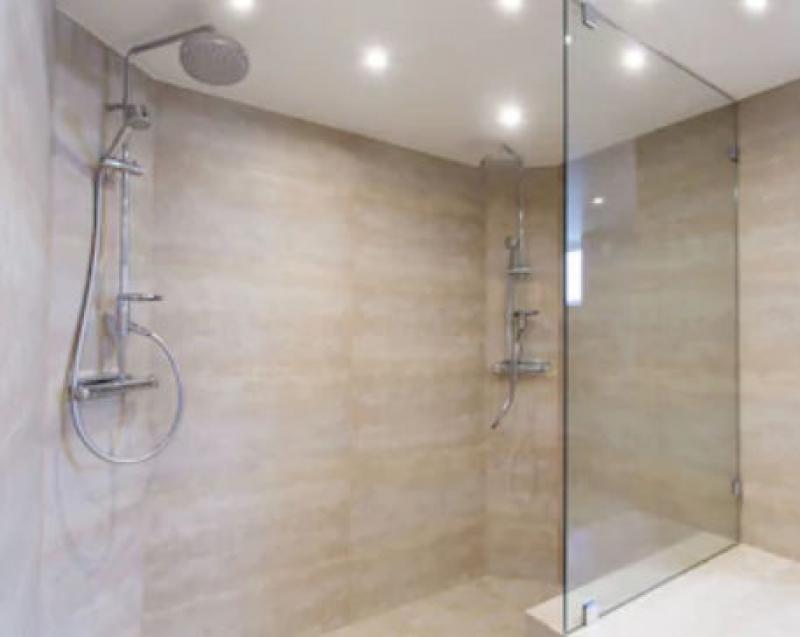 Shower Doors
Don't settle for a cheap, uninspired shower curtain for your shower. Instead, install a stylish and trendy shower door to spruce up the décor in your bathroom. Shower curtains get dirty fast and don't last very long. Plus, they don't always do a good job of keeping the water in the shower instead of on the bathroom floor.
A shower door can be a good investment since they last longer, can be custom fitted for your shower, and are available in many different styles. Glass shower doors are available in a variety of thicknesses, sizes, and are made from different types of glass. They are now also very affordable and make a great investment for any homeowner.
Sliding Glass Doors
If privacy won't be an issue, then glass shower doors might be the perfect option for you. Glass shower doors have recently become very affordable due to advances in the glass tempering process. These doors are a perfect choice whether you have a shower stall or a bathtub shower combo. The doors can be personalized to fit into your shower entryway or in the bathtub. Say goodbye to cheap and dirty shower curtains! With glass shower doors, your shower or bathtub can become an eye-catching centerpiece of the bathroom.
Depending on the size of your shower or tub, you can choose the door size and glass thickness that suits your preference. You may want to consider a sliding shower door or bathtub enclosure if you do not want to have any major renovations done to your bathroom.
You have the choice of frameless, semi-frameless or framed sliding doors. The frameless are just as the name indicates and have no frames around the glass or the shower opening. Semi-frameless have frames around the shower opening, while framed glass doors have frames around the glass and opening. For easier cleaning, semi-frameless make a good choice since they have no metal track. Each of these options come in a variety of attractive designs.
Single Door
Those more interested in minimalism may prefer a single door shower door. You can choose various customizations for creating your glass shower door. Choose the glass thickness, the type of enclosure, the size (width and height), door pull, type of glass, and much more. Design the shower door so that it can fit in with the overall color scheme of your bathroom. Also, you can get your door fully measured and installed for one low price.
Glass shower doors are easy to maintain and easy to clean. Usually, a simple wipe down with a glass cleaning product will suffice. On top of that, they will greatly improve the appearance of your bathroom. Glass shower doors have a transparent nature that attracts light and create a wonderful iridescent effect.
Find the Right Door for You
Whether you are renovating your bathroom, have just purchased a house, or just want to try something new, consider purchasing a shower door to add something of appeal to your bathroom.
Author Bio:
Ricky Ahuja is a Shower Door Expert at www.dullesglassandmirror.com an innovative manufacturer of glass table tops, glass shelves, and all other glass and mirror products. Follow Dulles Glass and Mirror on Pinterest or on YouTube to see how they're changing the way glass products are manufactured, customized and delivered.