5 Tips for Energy Efficient Home Makeovers
by Guest on Jan 25, 2017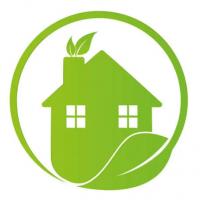 We all want a home makeover. No matter how long we've been living in our home, a lot of us just get bored with what we have after a while. And there's nothing wrong with that!
But do you want to do just any makeover? What if your makeover your home to not only make it look nicer but so that it's more energy efficient? With many technological innovations on the rise around the world, there are tons of ways that you can spruce up your home and help the environment, as well. 
We should all do our part to help mitigate the effects of global climate change. Plus, making your home more energy-efficient doesn't look too bad for your energy costs, as well. While you have that window open, keep reading to learn about the most energy-efficient home makeovers you can do. 
1. Buy energy-efficient appliances. 
One of the best ways to remake your home is to buy entirely new appliances. If you have the budget for it, there are plenty of appliances that have been certified to be great for the environment and your energy bills. Just look for the Energy Star rating on any appliance at the store and you'll know how much energy it saves. 
And who doesn't love some new stainless steel appliances in your kitchen? They'll look great and you'll know that you're doing your part to stop climate change. 
2. Use your yards to save energy.
A fantastic and natural way to save energy is by using the landscape around your home. If you haven't already finished all your landscaping, plant trees on the south and west side of your home. When the summertime comes, the leaves will provide shade for your home to cut down on how much you use the AC. And in the winter when the leaves are gone, the sun's rays will be able to reach into your house and give you some extra warmth. 
3. Add ceiling fans in all your rooms. 
A really easy way to save on your cooling costs during the summer is to add ceiling fans to all of your rooms. This doesn't only give your rooms a bit more detail and intricacy, you can turn them on whenever you're feeling a little too hot instead of going for the AC. And when you get your energy bill at the end of the month, you're going to be surprised at how much you'll be saving when you simply turn the fan on. 
4. Update your most-used lighting fixtures. 
One way to save on your energy costs is by updating the light fixtures around your home that you use the most. You can easily buy energy-efficient light bulbs to replace the traditional light bulbs that you're probably using. Because you use these lights most often, you'll be surprised at how much energy you'll use. 
5. Add dimmers to your light switches.
Do you ever get tired of using the same amount of light in every room of your house? A great way to get around that is by adding dimmers to all of your light switches. This will give every member of your household the chance to turn the lights on to whichever setting they like best. Maybe someone in your family wants the lights to be turned down lower while they're watching TV or you want the lights on full blast as you cook dinner. 
You'll save a ton of energy by having your lights down on a lower setting. 
There are plenty of ways that you can save energy through home remodeling. Just do your research and you're sure to find tons of ways that you can save energy and help protect the environment.