What are Your Options When it comes to Selecting Bathroom Blinds?
by Guest on Nov 8, 2013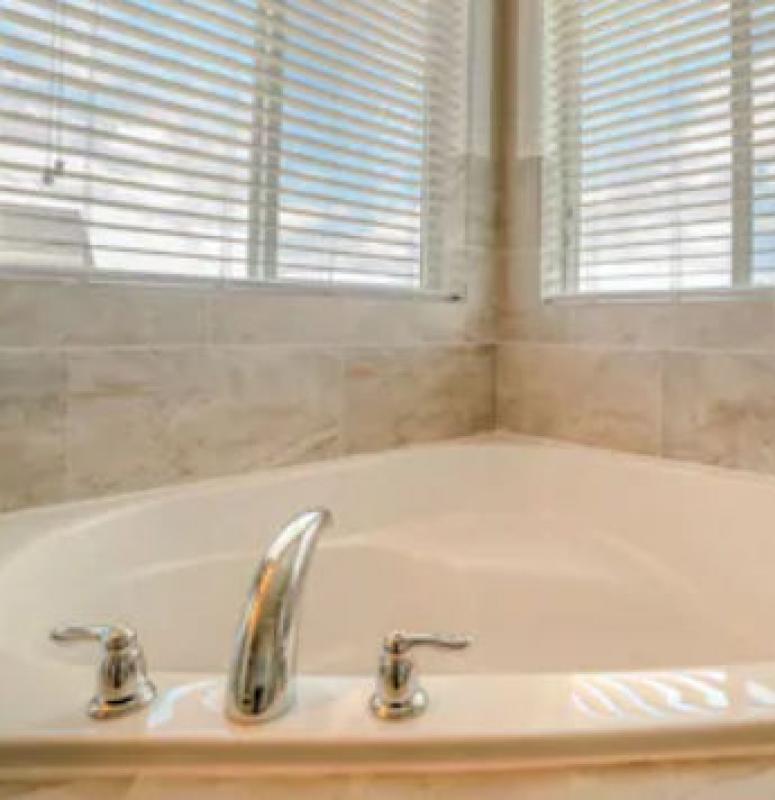 When it comes to improving and decorating certain areas of your home, you need to be extra cautious to make sure that everything you decide is prim and proper. Every area of your home requires special attention and it is for this reason that you need to be more consciously involved when selecting the right blinds for your bathroom. This may seem like a trivial task however, in the days that will follow, you will realize that it is one of the best decisions that you ever made. As a rule of thumb, you must always opt for waterproof blinds when looking at bathrooms. It could either be a white waterproof roller blind or a wood finish vertical one. The reason is extremely straightforward and simple; the presence of water in bathrooms may considerably take down the life of your blinds if they are not waterproof. You may want to argue that the blinds can be changed at any given point in time. While this holds very true, you may not want to waste a chunk of your money buying blinds for your bathroom simply because of certain incorrect decisions. Given below are the different types of waterproof blinds that you can choose from to add a classy touch to your bathroom.
1.)   Fauxwood shutters:
As the name suggests, this type of blind has a wooden finish to it but is made out of certain synthetic materials that have been compressed. These shutters are well known for their ability to not get affected by water or any kind of moisture. Besides, they also provide good heating and therefore, the interiors can be well protected as well. Therefore, using faux wood shutters for your bathroom is an excellent option. The blinds do not get in the way of natural daylight and therefore, you can be assured of supple lighting in your bathroom during the day without any breach on privacy. Besides, these are available in neutral shades, which will not only leave you spoilt for choice but will also make sure that they match with the bathroom interiors without any issues.
2.)   Vertical Blinds:
These blinds are used commonly in homes and frequently in bathrooms. The privacy provided by these blinds is of top quality and it also does not hamper the light from entering into the room. Besides, it can be rotated and well as slid for the blinds to open making them extremely versatile. However, it is very important that you select the material for these blinds carefully ensuring that they are compatible with water. Therefore, your ideal choice would be fabrics made of acrylic as they are extremely resistant to moisture.
3.)   Fauxwood Venetian blinds:
This is the type of blinds that is used more often in bathrooms because of its potential to keep moisture at bay, not to mention the superior chic look it gives to your interiors. Not just the moisture, they tend to absorb heat with the same excellence and therefore, if you do have bathrooms that are exposed to the rays of the sun more often, these Fauxwood Venetian Blinds are just the perfect solution to not only solve the problem but also add oodles of style.
4.)   Roller blinds:
If you successfully select the appropriate fabrics, these roller blinds can make all the difference to your bathroom interiors without compromising on its functionalities, that is, to resist moisture. As a rule of thumb, acrylic or solar screen fabric suits perfectly well for these blinds. However, if you already have roller blinds installed in a different fabric, you can consider purchasing certain anti-fungal sprays that will help keep moisture away and give your blinds a renewed feel.