How to Paint High Ceilings
by Guest Post on Nov 12, 2019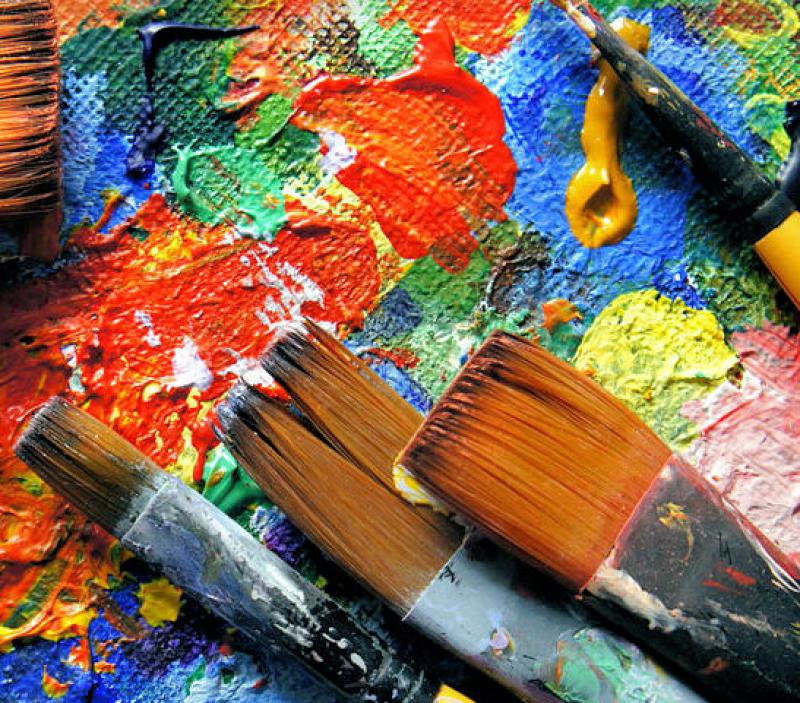 The first thing to do is to get the right tools for the job. Start with the basics and move on to the more serious things you need- cloths to catch drips and clean stains, a paint tray, either plain or with compartments to hold your different paints, brushes of various sizes, a ladder, scaffolding and finally, the paint itself.
Let's start with the ladders. Measure the dimensions of the ceiling before you go to the hardware store. A ladder over six feet is a good idea almost always but you can also look for platform ladders. These are steadier and will allow you to stand up comfortably and paint. A stepladder may be okay but it's not sensible or safe. Do not try to balance yourself on the topmost rungs of a ladder or the top of a stepladder. Check the load-bearing capacity of this piece of equipment before you proceed.
Scaffolding isn't always seen in a home project and it's not hard to see why. They are unwieldy to move around and are expensive, even impractical. But it has more than one use. You have ample space to keep your paints and supplies right next to you. There may be renting options at the hardware supply store in your town. Check it out and get one to use. Lock the scaffolding in the safe position, make sure it's steady before you climb up.
Clear the room of any furniture and fittings. This includes sofas, chairs, rugs, and carpets. If you have wall attachments, cover them with tarpaulin or cloth to protect them. Move all the wall art, curtains, etc. to another room. You may even consider removing, for the moment, the lights and fans in the room. Exercise safety precautions for the electrical fittings and switch off power to the room you're in.
Painters may consider priming the ceiling with primer or sealer. You can skip this step if the ceiling is not too old or discolored. You will be able to apply the first coat of paint right away.
Invest in sensible tools. May we suggest an extension pole, depending on the height of the ceiling, a roller, an edge roller, and a ceiling paint edger. A roller spreads the paint evenly and is not as messy as a paintbrush. You could use a paintbrush too, especially if you want to add design elements and patterns to the ceiling. You will need to use a small brush at least for those tricky corners.
An edge roller helps in this regard too. Where you might have had to take measures to protect that space, the edge roller will do just that for you. Protect the edges from mess and spillage and getting any paint on the outside surfaces. The extension pole is useful for those areas that you may find hard to get to. Use a paint edger that is square in size and hike it up with the extension pole. Paint evenly and slowly till you finish the high ceiling.