8 Home Improvements that Do NOT Increase Your Home Value
by Guest Post on Feb 18, 2019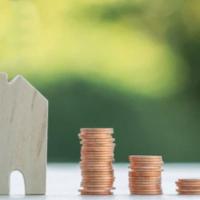 A survey by the Homeowner Protection found that fifty-eight percent of homeowners in the U.S intend to carry out some kind of home remodeling in the next twelve months.
Most of the proprietors surveyed said that they wanted to renovate their homes to increase the value of the house when they do eventually sell it.
Not all home enhancements add value to your house. Some home renovations do not add value worst still various improvements can detract from the value of your house.
Here are eight home renovations that can lower the value of your house:
1. Bright and Bold Paint Colors.
Trendy homeowners might feel the need to invest in painting the exterior of the home in bright colors. However, bright paint colors may not add to the value of your house, especially if the house is ultimately sold to someone who does not like bright colors.
Instead, homeowners should paint both the interior and exterior of their house neutral colors before placing the house on the market.
Neutral colors can help new homeowners easily envision themselves in your home.
2. Extreme High-end Kitchen renovations.
The kitchen is one of the rooms in that most homeowners invest huge sums of money. However, homeowners do not recoup the full amount spent on the kitchen remodel resale values are below the actual remodeling costs.
To avoid making this mistake, buy middle-range kitchen appliances in place of high-end kitchen appliances.
3. Luxury Bathroom.
Luxury bathrooms increase the value of your home, but over personalized finishes and over-the-top whirlpool tubs may not be too attractive to would-be buyers with a different bathroom preferences.
To ensure that your house is desirable to many people install a walk-in shower and avoid extremely luxurious bathroom finishes.
4. Combining two bedrooms to create a bigger room.
Knocking down walls to create one big bedroom might seem like a good idea to a young couple or to a retired couple whose children have moved away from the house. But this is a bad idea for homeowners who want to sell their homes in the future.
Young families with children, want their children to have separate bedrooms, and they, do not mind if the rooms are small.
Each separate bedroom adds about fifteen percent value to the home, so try and implement simple décor tricks in the small bedrooms to make them seem bigger instead of taking down the wall.
5. A swimming pool.
Families with kids and people who live in places with high temperatures at least six months a year may opt to buy a house with a swimming pool.
However, if the home is located in a place that is quite cold throughout the year a swimming pool will not add any value to your house.
6. A hot tub.
For families with young children, a hot tub is a safety hazard in the home. Hence such families might offer to buy the home at a certain price, less the cost of uninstalling the hot tub from the house.
If you have to install a hot tub in your home, consider installing a moveable hot tub that you can carry with you once you sell the house.
7. Costly landscaping.
Lavish landscaping decorations may increase the curb appeal of your home, but they will not raise the value of your home.
Prospective buyers will only see the high maintenance costs required for the decorations and this may make them fearful of buying the home.
Homeowners should install simple easy to maintain garden décor which can be removed easily should the need arise.
8. Creative interior décor.
Unusual wall colors, too much wallpaper, and quirky wall-to-wall carpets are some of the creative décor installations that detract from your home.
If the prospective buyer dislikes the décor installations in your home, they will most likely be calculating how much it will cost them to remove such items. Accordingly, they will offer to buy your house for a low price taking into consideration that they will incur additional uninstalling costs in the home.
When decorating your home avoid over personalizing your home as most probable buyers may not share similar décor preferences with you.
Avoid all the mistakes discussed above, for you to get the best possible price for your house when you do decide to sell it.