How to Get Rid of Snakes Naturally and Organically
by Guest on Feb 14, 2010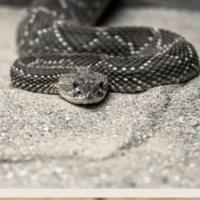 Very few people can encounter a snake in their home or yard without a sense of panic. Even when you know the snake is not dangerous, most don't want snakes around while they are trying to live in their home or work in their gardens cause of the fear of snake bites.
While some snakes can be beneficial as they eat rodents in the garden like a garter snake, most people who see them are enough an expert to know what a beneficial versus a dangerous snake is so they want to get rid of the snakes they see.
There are a few methods to get rid of and control snakes.
The first method is a snake trap that will capture live snakes. These are small devices about 3 feet long that let the snake enter easily while not being able to exit.
Since most snakes are active at night a trap works pretty well in capturing even the ones you didn't see during the day. After the snake is trapped you can release it. Make sure you find a trap where you can safely release the snake while not having to handle it. Many are concerned that you don't actually kill the snakes because of the ecological balance in the area.
Even better than traps are snake repellents. Snakes are not very fond of clove oil, cedar oil, cinnamon, or sulfur smells. There are many snake repellent products that come in a powdered form with one or a combination of these smells.
You can take the snake repellent and sprinkle a border around your property, shed, or home. When a snake comes in contact with the powder with their tongue, they won't want to hang around long.
Lastly, you can contact your animal control services. Obviously, this will depend on what services your government offers, but many states have programs that will capture pesky animals and larger snakes for removal.